Make a Perfect Matcha Latte
Since matcha is far smoother than brewed beverages, less milk is needed to temper the bitterness. One tumbler holds eight ounces, the perfect capacity for our suggested ratio of six ounces milk to a two-ounce matcha shot. Hot or cold, with or without sweetener, you will have a rich, healthful and wholly satisfying beverage.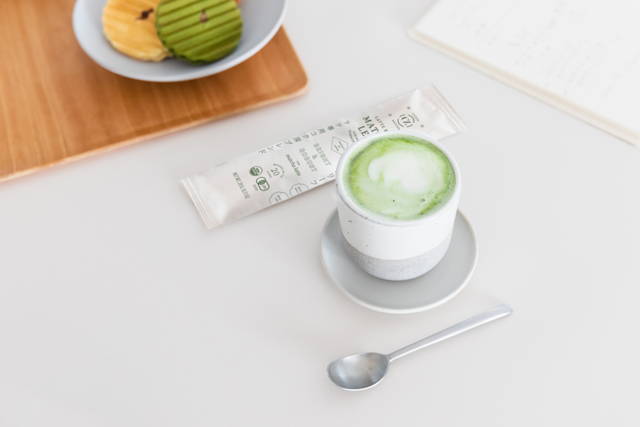 2 oz Latte blend
matcha shot (level 2 or 3)
6 oz Milk of choice (Hot or cold)
Sweetener (Optional)
Note: Using hot water in the whisking cup can send steam up the nozzle and clog the mill. We recommend using room temperature or cold water for whisking.

Can I use hot water in the whisking cup?
(Scroll down to Matcha Maker section)
Starbucks who? Starbucks what?
I bought the machine couple months ago as early present and the smaller packs of various flavors. Recently ordered couple of what ended up being the larger packs as the initial inventory had done it's job. Overall very happy consumer of machine and products. Starbucks has nothing on homemade.
Life Changing
I love the fresh ground experience of Cuzen Matcha. I was already someone who sought out the best ceremonial grade matcha I could find. But after find Cuzen I can never go back to powder. With Cuzen I use less to much greater effect, and matcha time in the morning gets me out of bed. I've made my father in law a loyal user as well. Well Done Cuzen!!!
20g or 60g organic matcha leaf
1: Certified Organic
Only a small percentage of Japanese tea farms are fully organic; those are the farms we source our shade-grown tencha leaves from. (Tencha is the name for the tea leaves that are ground to make matcha powder.)

2: Made for the Cuzen Matcha Maker
The size, shape, and fully roasted condition of our leaves is optimized to work with the compact ceramic mill inside our
Cuzen Matcha Maker
.
3: Singular Access
Tencha leaves are usually traded exclusively between tea farmers and tea companies, and are not available to a wider market. We spend time with our supplying farmers, touching, tasting, smelling and feeling the tencha that will go into our blend.
4: Price*
20g $0.85/ single shot
60g $0.73/ single shot
300g (60gx5) $0.59 / single shot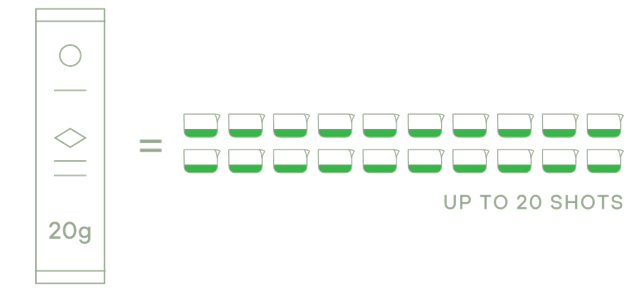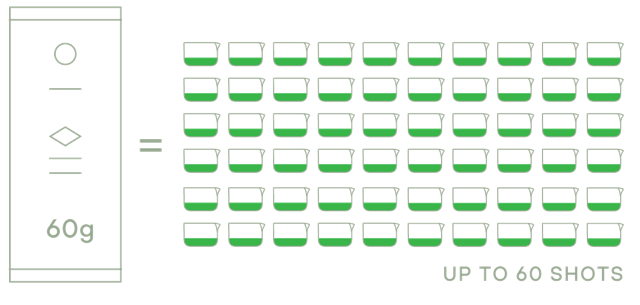 *We suggest a level two or three shot for the perfect matcha latte.
Profiles At a Glance: Latte Blend vs. Signature Blend
There are two distinctive differences between the Latte and Signature Blends. The Latte blend has emphasized notes of bitterness and the Signature blend has slightly more umami. Each blend was made with a specific purpose in mind.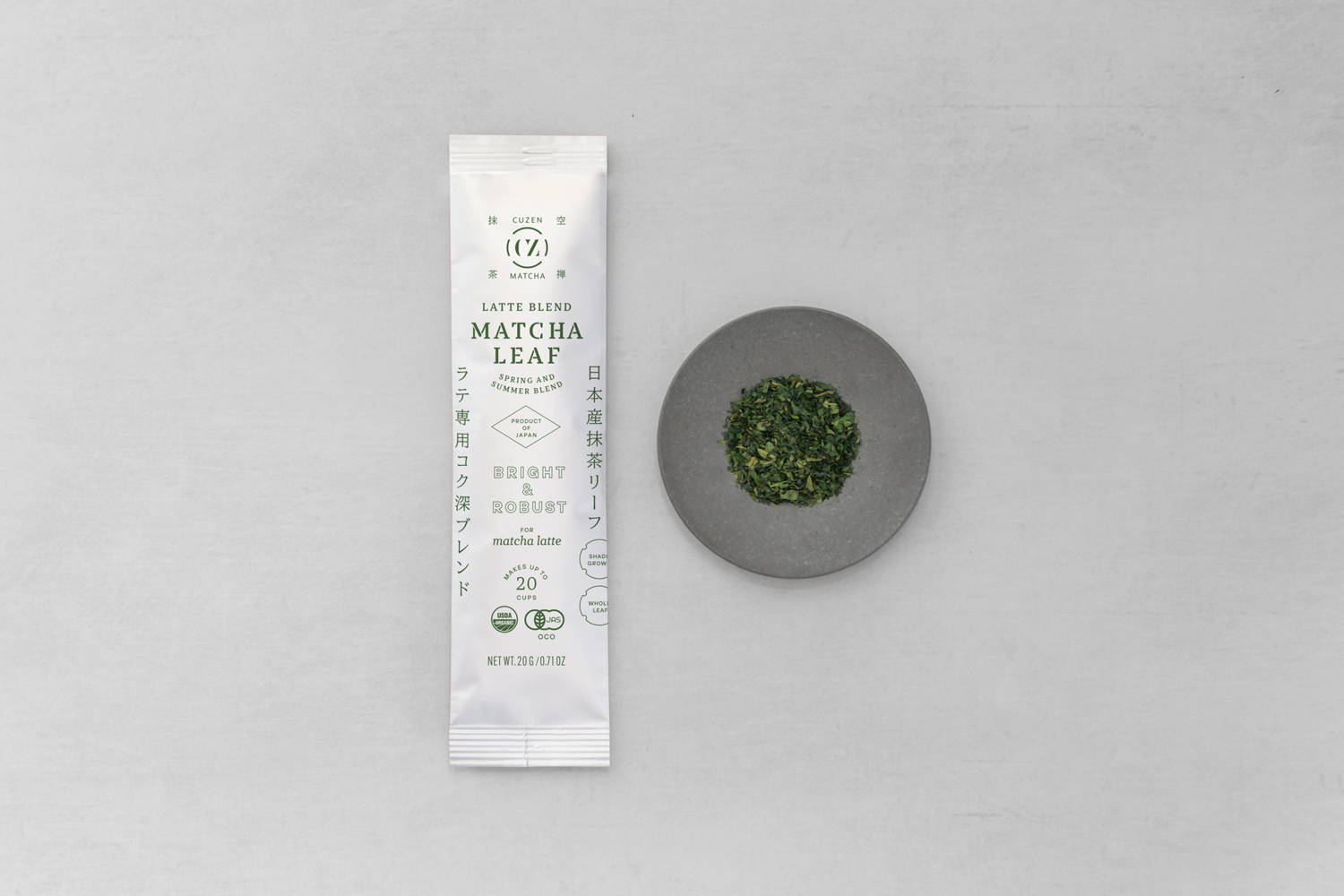 For people who love lattes, a blend that holds well in a variety of milks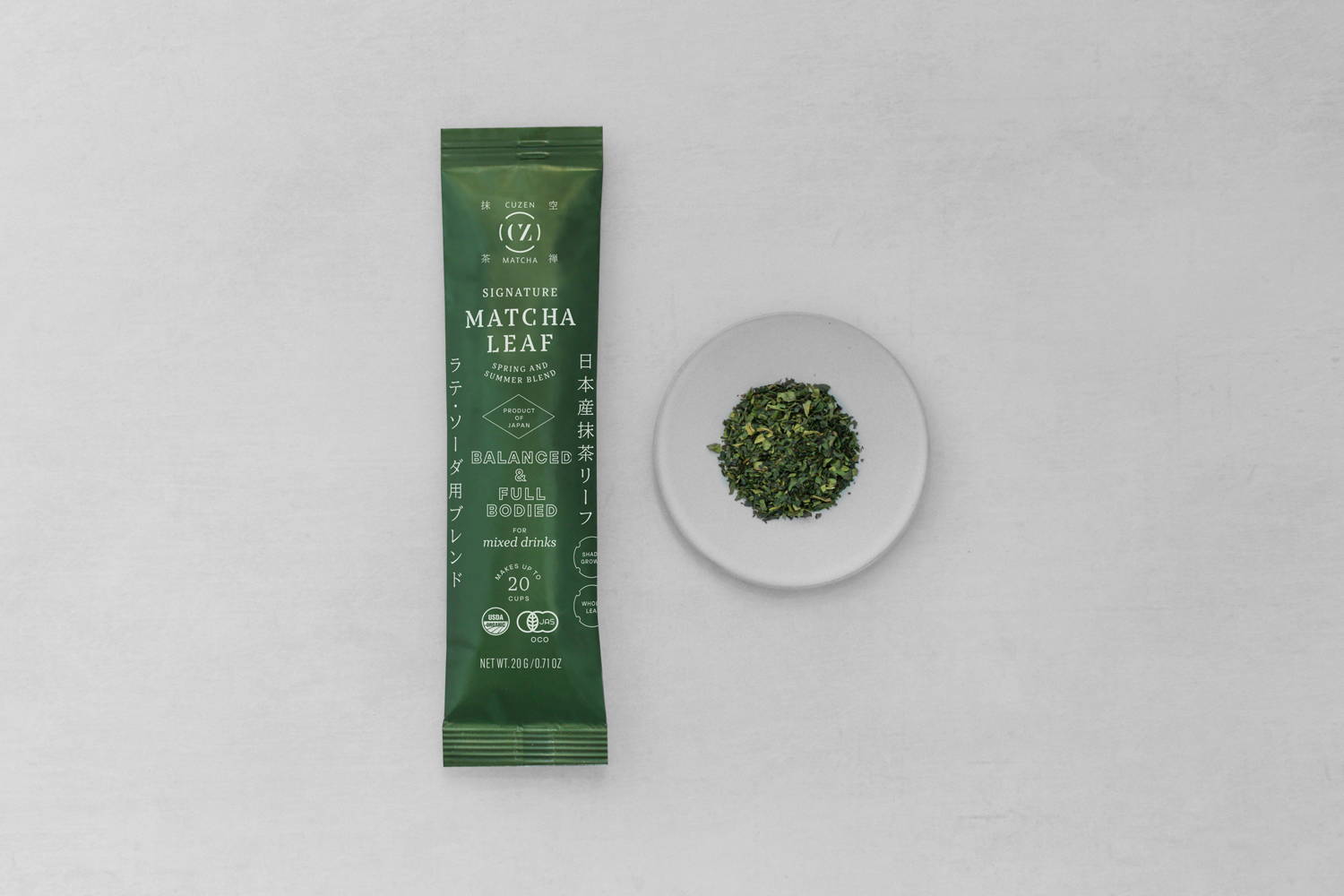 For people who want versatility, a full-bodied blend that performs boldly in both refreshing mixed drinks and a straight matcha.