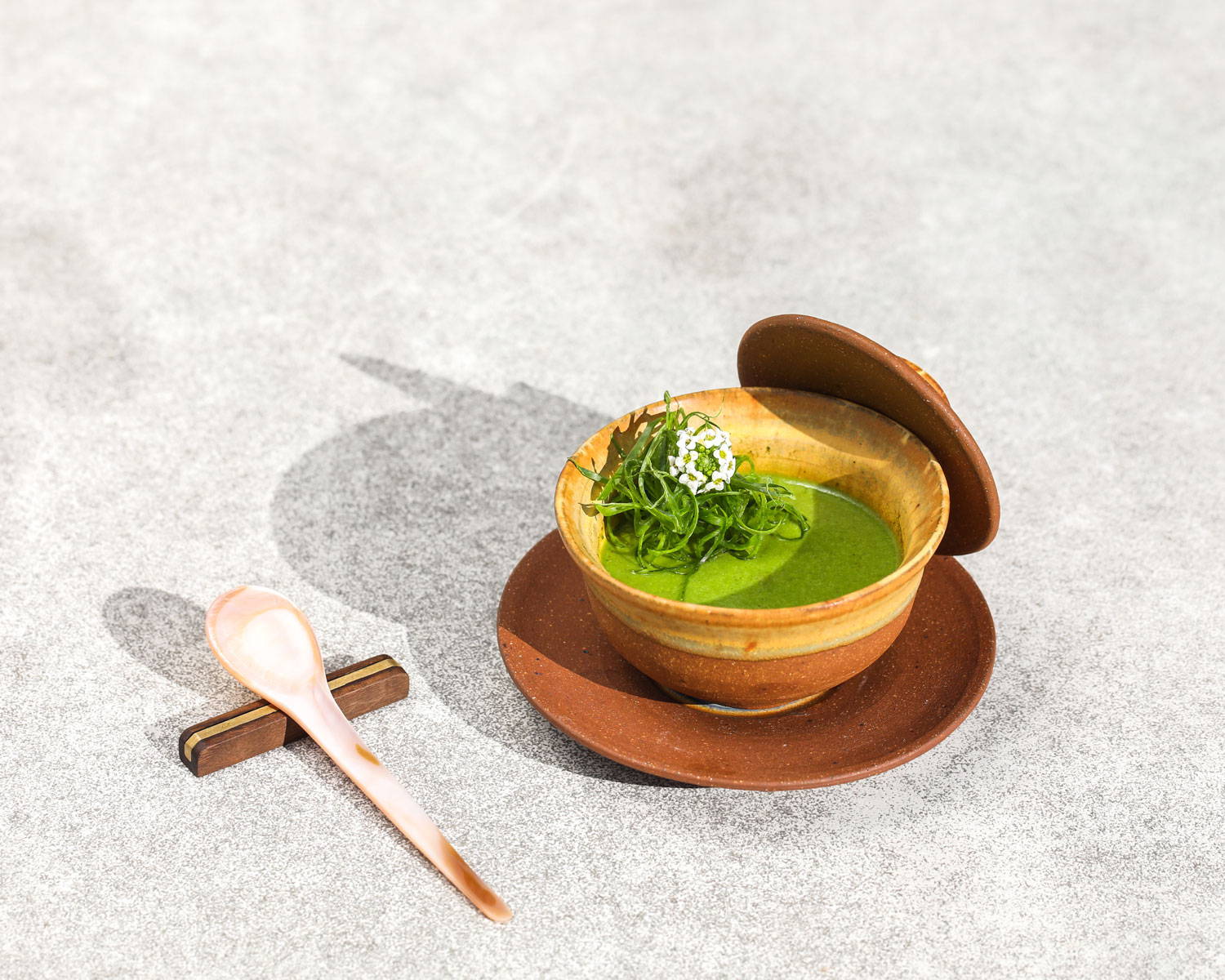 Matcha chawan-mushi with negi
This steamed egg custard is a beautiful vessel for expressing delicate flavors such as the pleasant bitter earthiness of matcha.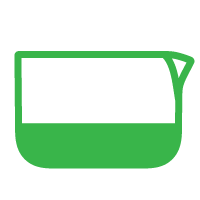 Preheat the oven to 325°F.
Mix the eggs and the salt. Do not whip too much air into the mixture.
Add the matcha shot and incorporate fully.
Pour simmering water into a baking tray and place two ramekins or like vessels in the water bath, making sure the water is even with the chawan fill level.
Bake for 8-15 mins, or until the center has just set.
Once it has just set, remove the tray from the oven and let it rest in the water bath for a few minutes before serving.
Once the chawan-mushi has cooled, garnish with green onion tops.
The water should be poured in simmering, not boiling.
The vessel capacity should not exceed six fluid ounces.
As with other custards, the chawan-mushi should be somewhat jiggly when removed. There should be a spot the size of a small coin that is still custardy, but the rest should be more firm.
The dish can also be served cold.