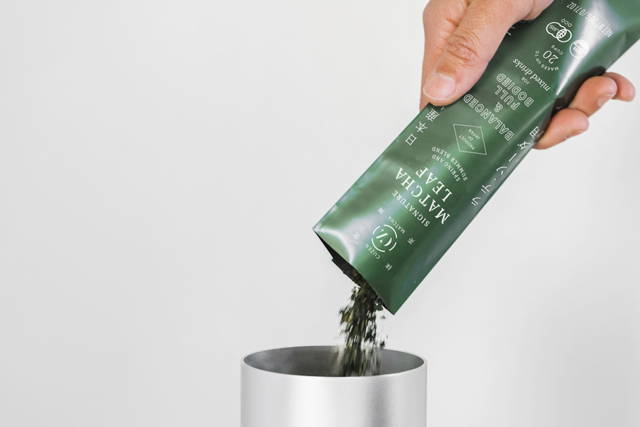 Pour entire leaf packet into the hopper.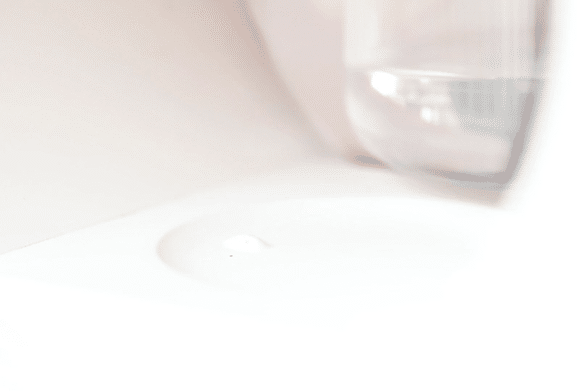 Fill whisking cup to water line and lock in place.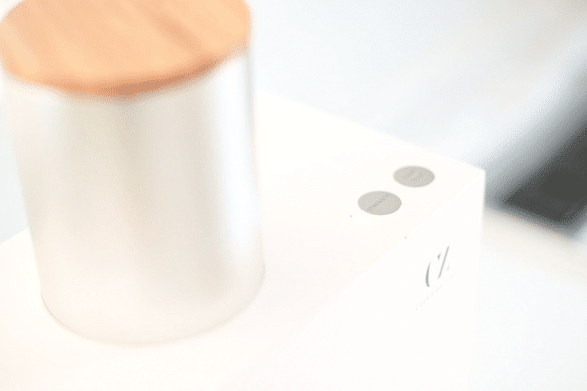 Select matcha strength and press START.
Level 1 : 1 g matcha in 2 fl oz water
Level 2 : 1.5 g matcha in 2 fl oz water
Level 3 : 2 g matcha in 2 fl oz water
1 gram=¼ tsp

2 fl oz=¼ cup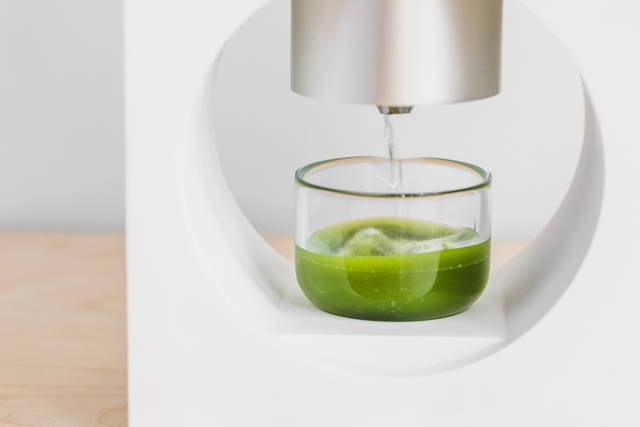 The beep signals your shot is ready.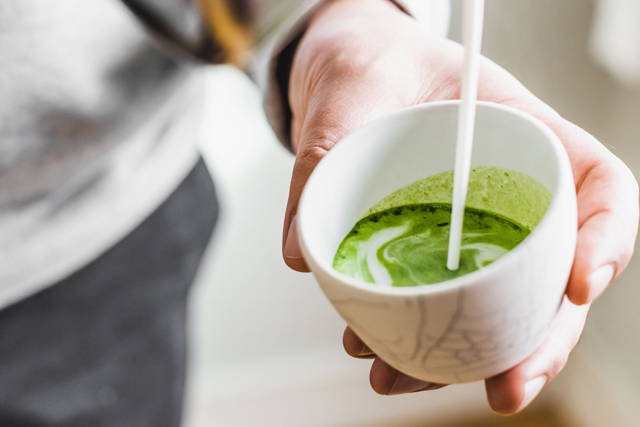 Make your favorite matcha drinks and enjoy.
Easily rinse both the cup and whisk.
Excellent!!!
I love Cuzen Matcha very much. Since I got it I drink matcha everyday. It's such a stylish design and easy to use. It's like espresso shot. I send as a gift to my dear friends too. They love it. I really like the organic tea leaves from selected Japanese tea farm as well. Thanks for the great invention!!!
Amazing!
We love our matcha machine!! It has completely gotten rid of the need to go to coffee shops. Love it!
Best cup of Matcha ever
Hello fellow matcha lovers and non-matcha lovers alike!
I say non-matcha lovers, because… truth be told, you probably just haven't had a fine quality, fresh ground cup. I say this because my husband has turned from a matcha is bitter and unpalatable guy to a lover of Cuzen matcha tea. I have a tendency to think that most people like him just need to experience a fresh cup (made with such ease)! No more whisking and laboring- the Cuzen makes does it for you. I highly recommend this to all! My first sample was at a wellness expo in Austin and I obsessed a little over it until about 2 weeks later when I realized I was already hooked and just needed to get one in my house and pronto!
Slick, Stylish. It's the Matcha Machine Disruptor
If you want to elevate your kitchen, tea bar, office then the Cuzen Matcha is the way to go. It's functional, it's stylish, contemporary (it's a piece of art work the design and really it should be displayed at the Moma) because Cuzen Matcha have revoluntionalized how matcha tea can be prepared, its lovely to be able to grind fresh matcha with the touch of a button. I feel this small appliance will become a strong contender next to what the Nepresso machine is like and be in almost every person's home. I highly recommend investing in this machine if you are leaning towards a healthy lifestyle. Once again the office team at Hubpod School www.hubpodschool.com is enjoying this device.
Incredible
This machine is so wonderful, it's such a convenient way to get my matcha and spend my time prepping either the hot water or latte components, I drink matcha way more often now, it's feels more convenient than the times I've whisked it myself and way more fresh. I cant recommend this machine enough
Matcha Maker
1 x Premium Matcha Leaf (4g)
1 x Signature Matcha Leaf (4g)
1 x Latte Matcha Leaf (4g)
"A guide to your matcha moment" booklet
Height: 13.4" Width: 8.7" Depth: 4.7" Weight: 4.6 lb
Three blends, three different experiences
100% spring harvest

Delicate, smooth, umami-rich

Best experienced straight
Spring and summer harvest
Fuller-bodied, balanced
Perfect for mixing
Spring and summer harvest
Bright and robust
Ideal for lattes and mixers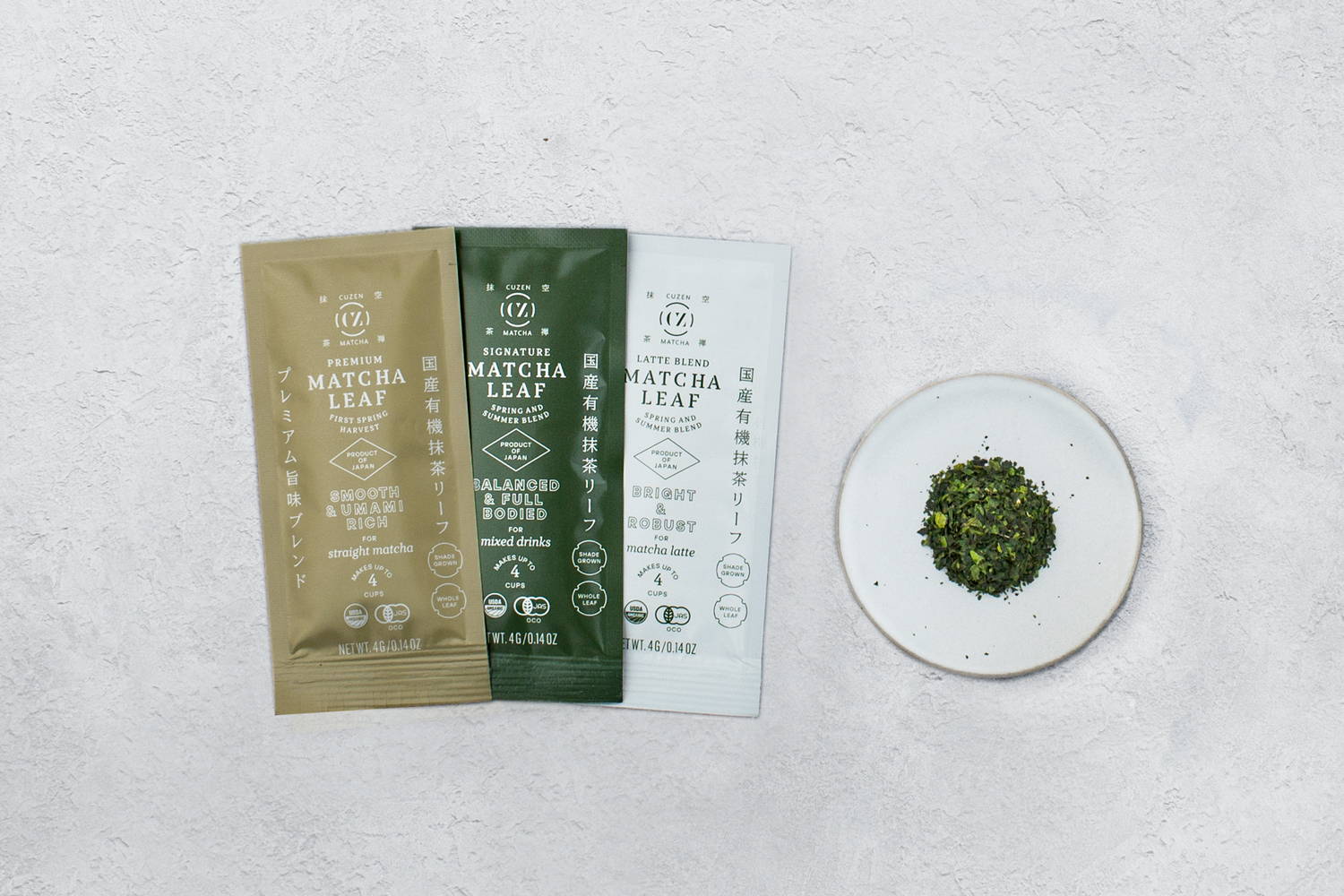 Save 15% on your tea leaves when you subscribe. The cost of your favorite matcha drink could be as low as $0.58 per cup, making Cuzen cheaper than a cafe with a far superior quality matcha. We also offer a $10 welcome discount for your first order.