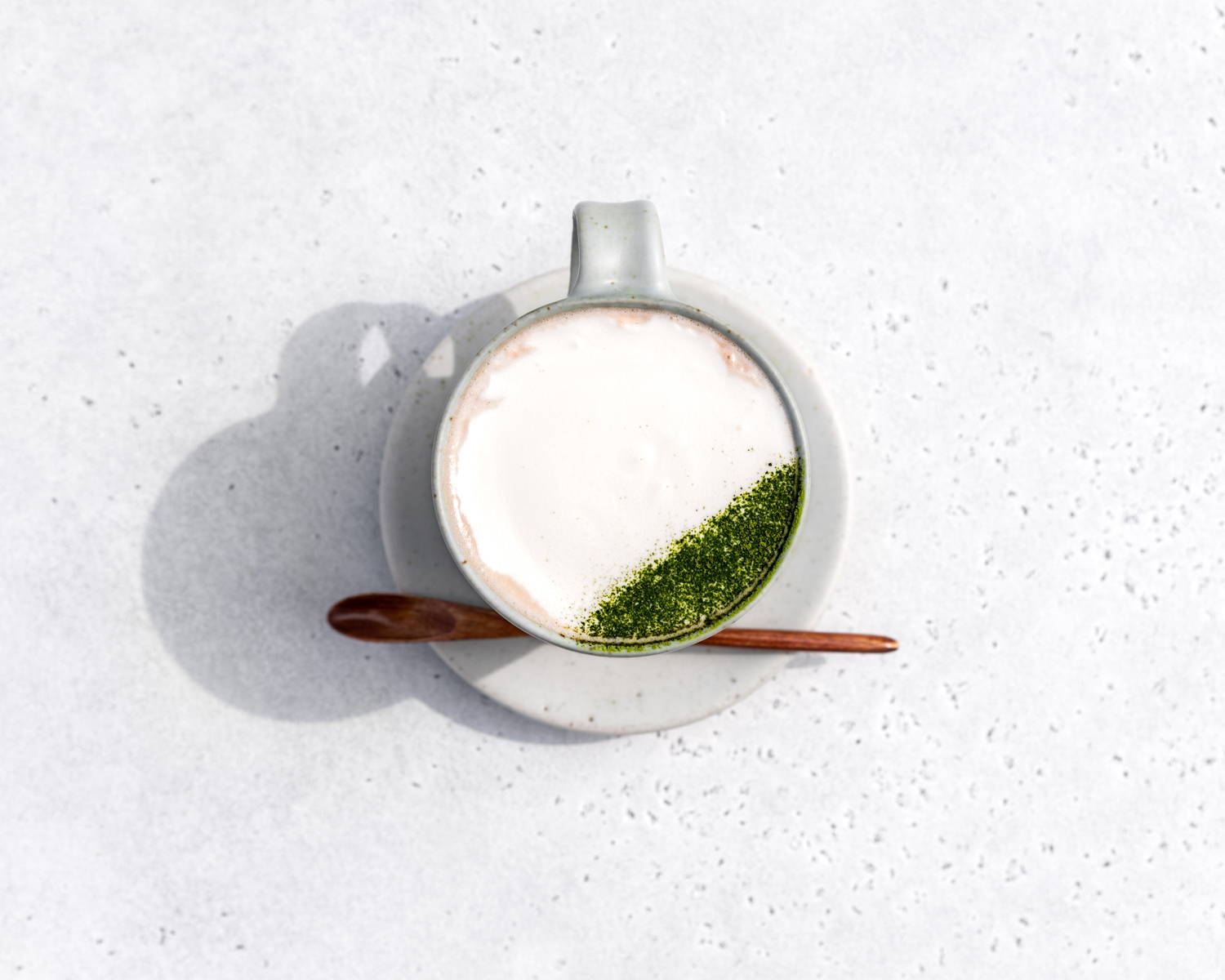 Umami undertones and cool whipped cream bring a springtime air to this favorite classic.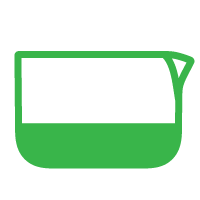 5 fl oz (150g) milk of choice
1 tbsp (20g) chocolate sauce or 3 tbsp (40g) cocoa powder
Put chocolate and milk in a small pot and warm, stirring until it is fully incorporated and hot.
Pour the hot chocolate milk into a cup.
Top with the matcha shots.
4 ½ c (1050g) heavy cream
¾ c (150g) sugar
In a large bowl, use a hand mixer or whisk to beat the cream until it has thickened, but isn't quite to soft peaks.
Add the sugar, continuing to whisk until soft peaks form.
When whipping the cream, whip it just before it becomes stiff.
Top the hot chocolate with whipped cream.
Dust with matcha powder.
Intensify the umami by making Signature matcha powder three times using the powder mode and whisking it with the whipped cream, like in the matcha mille-fuille crepes.