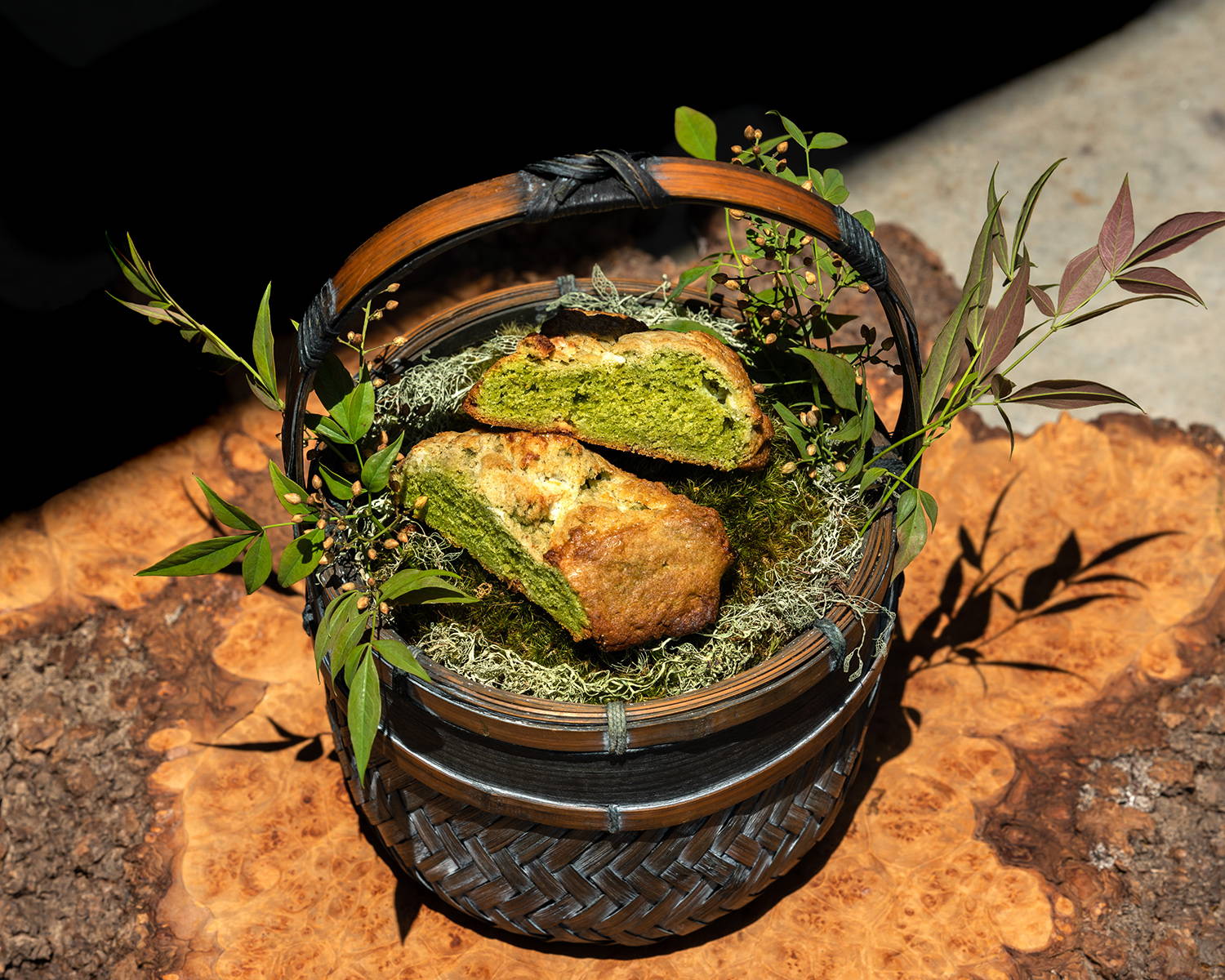 Showcasing florality of white chocolate, umami of fresh matcha and tartness of dried cherries


Signature Blend: powder mode x2
3 c (360g) all-purpose flour
½ c (100g) granulated sugar
1 ¾ tbsp (26g) baking powder
1 ¼ tsp (7g) salt
2 c (400g) heavy cream
½ c (100g) white chocolate chips
(optional) ½ c (100 g) dried cherries
Preheat the oven to 400°.
Mix all the dry ingredients, except the matcha powder, in a bowl. Set aside.
In a separate bowl, whisk the matcha into the cream.
Add half of the wet ingredients to the dry ingredients and begin to gently mix them into the dough before adding the second half. Finish mixing until the dough just comes together.
Fold in the chocolate chips, cherries, or both.
Make balls of dough about ¼ cup each, spacing them two inches apart on a baking sheet.
Bake for 10-15 minutes.
Be careful not to overmix the dough. This will form excess gluten, causing the scones to become hard.