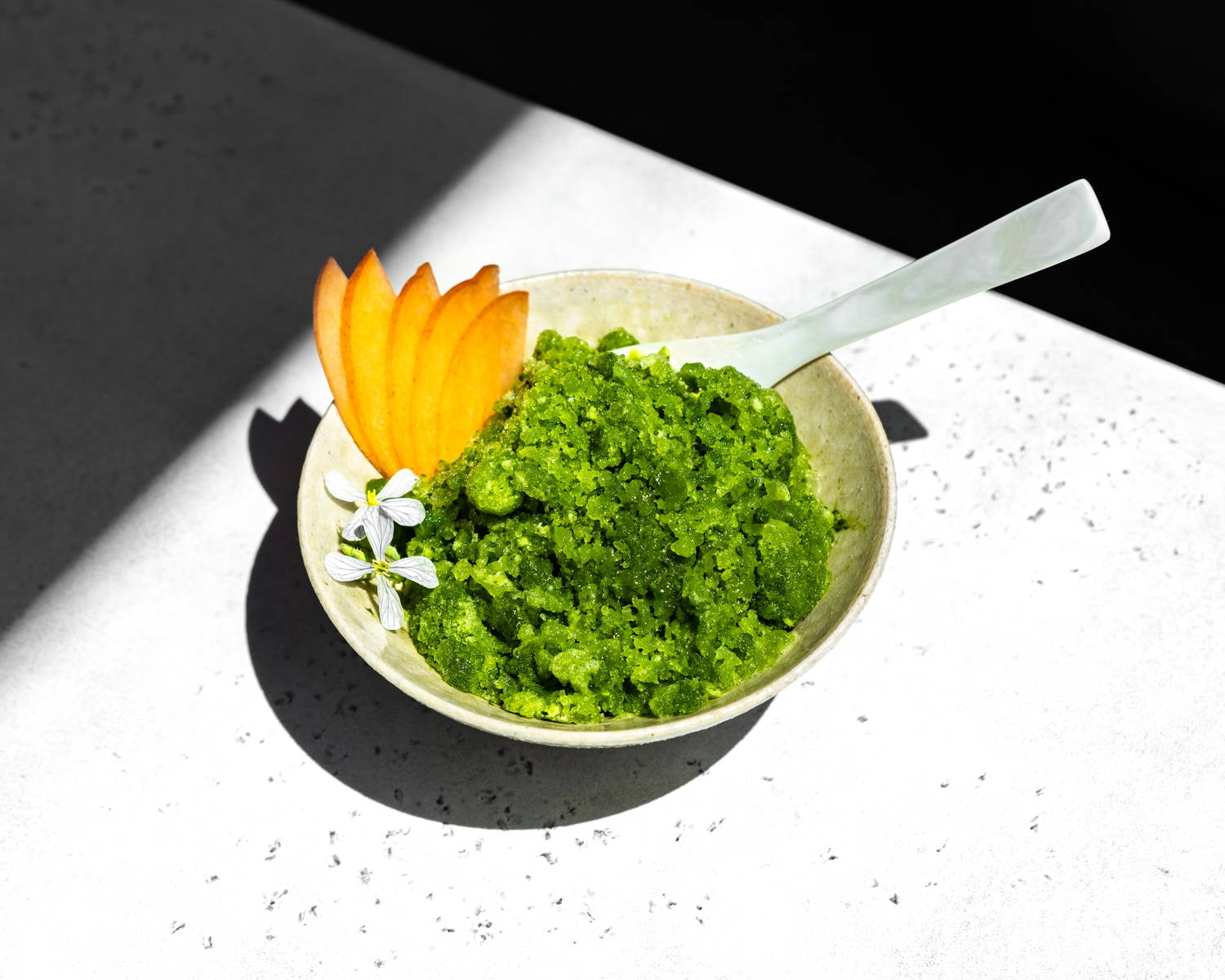 An energetic umami boost to an icy Italian breakfast treat.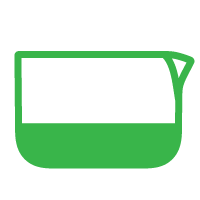 Mix the matcha shots with sugar until the sugar has dissolved.
Pour the mixture in a wide tupperware or tray and set in the freezer.
Every 15-20 minutes, take a fork and scrape the surface to disrupt the freezing process.
Return the tray to the freezer and repeat until all of the liquid is frozen.
Transfer to a tightly-sealed container and store in the freezer.
Serve with fruit, condensed milk or mochi.
This can hold for several days in the freezer.