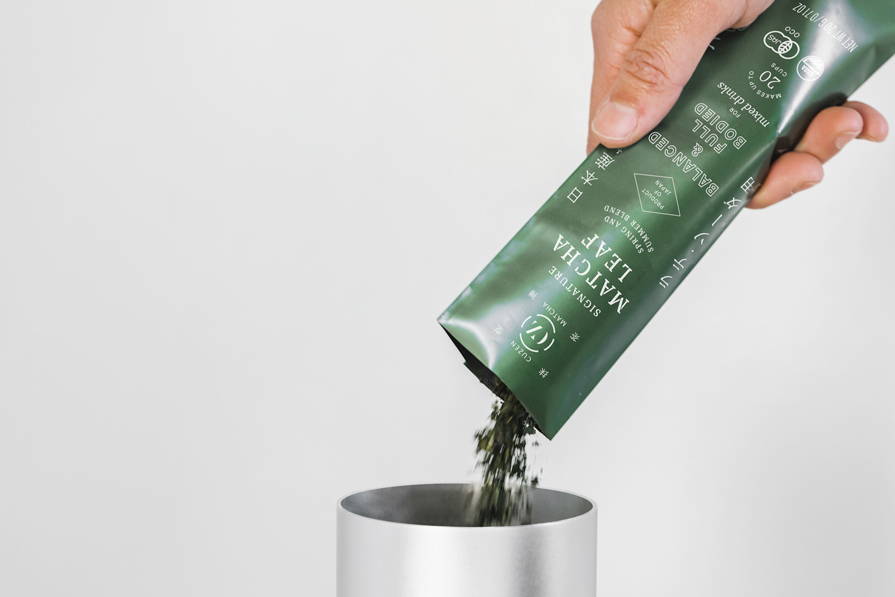 Pour entire leaf packet into the hopper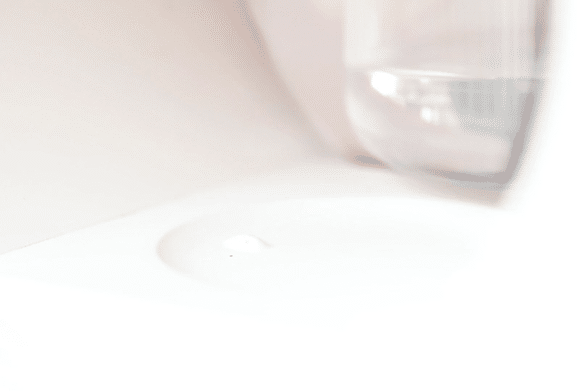 Fill whisking cup to water line and lock in place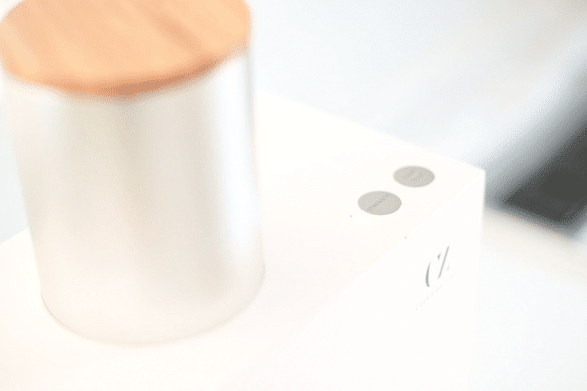 Select matcha strength and press START
Level 1 : 1 g matcha in 2 oz water
Level 2 : 1.5 g matcha in 2 oz water
Level 3 : 2 g matcha in 2 oz water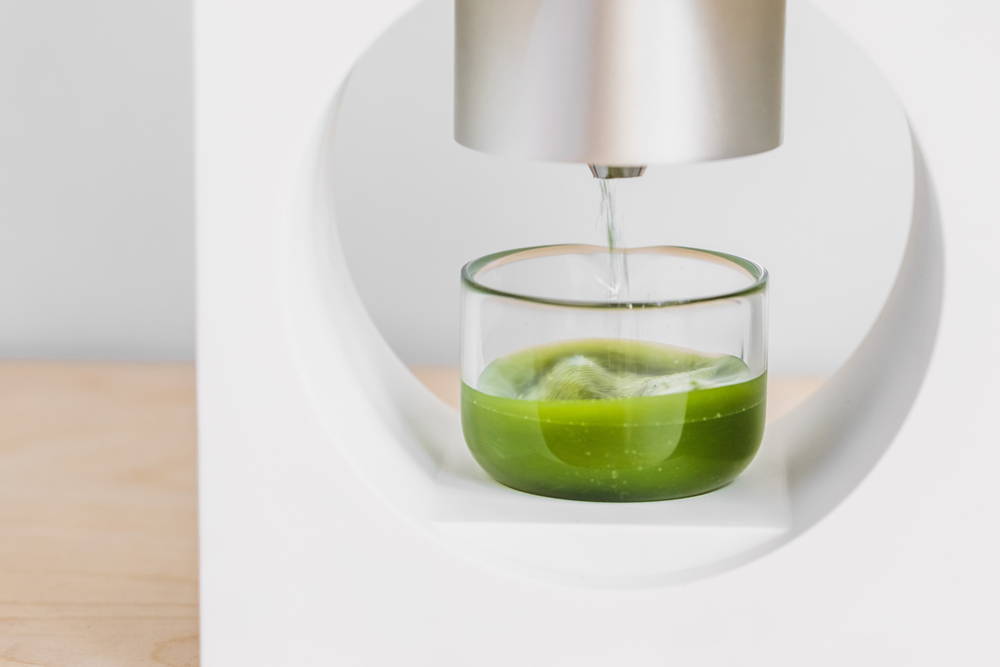 The beep signals your shot is ready.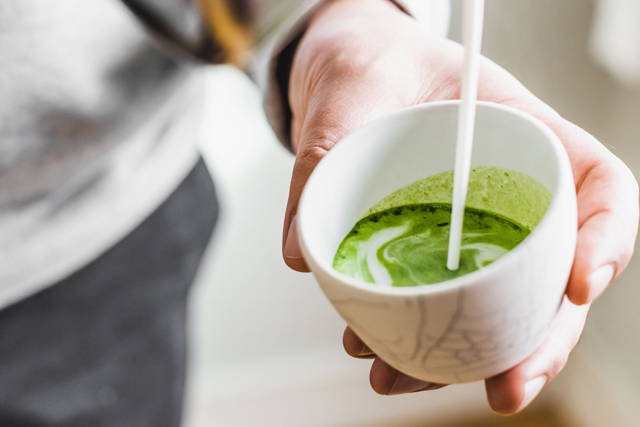 Make your favorite matcha drinks. Enjoy!
Easily rinse both the cup and whisk. They are also top-rack dishwasher safe.
Wonderful!
I am relatively new to matcha but have tried to make it at home and this machine just blows all of my attempts out of the water! We've had matcha aficionados over who have also raved about the smoothness and taste. Overall we love the matcha and are so impressed by this machine! It is super easy to use (my 3 year old is able to make a cup all by himself) and also easy to fill and clean.
Amazing!
I love being able to grind fresh organic matcha every morning!
Cannot get enough of my Matcha maker
Where do I start? The design, the quality, the match - love everything about this machine and the tea.
So happy with the purchase.
I love making fresh matcha everyday with my machine. Have it at my desk at work and make a nice hot cup of matcha.
A Nice Surprise Gift
I too adore making matcha fresh every morning with the Cuzen Matcha machine. My daughter bought it for me for Mother's Day and I was skeptical at first. Another device on my counter and so much extra work to grind fresh instead of pouring powder into a cup, but as stated by others, it's very sleek and attractive and the taste is second to none. I've always used pre-ground powder in a packet and you can tell the difference immediately on the first sip, even in blended versions. My daughter was so impressed she bought one too. I just purchased my first set of new leaves b/c I'm running low on the packets included with the machine.
I blend with other products in the morning and I serve hot, but I think I'll try without adding products after reading about the benefits/quality. I'm anxious to try some new recipes as well. BTW, all the products I add are healthy (roasted dandelion root, coconut oil, turmeric/ginger blend).
Matcha Maker



Your choice of Premium Matcha Leaf & Signature Matcha Leaf combination
Your Personal Note
Height: 13.4" Width: 8.7" Depth: 4.7" Weight: 4.6 lb
2 Blends, 2 different experiences.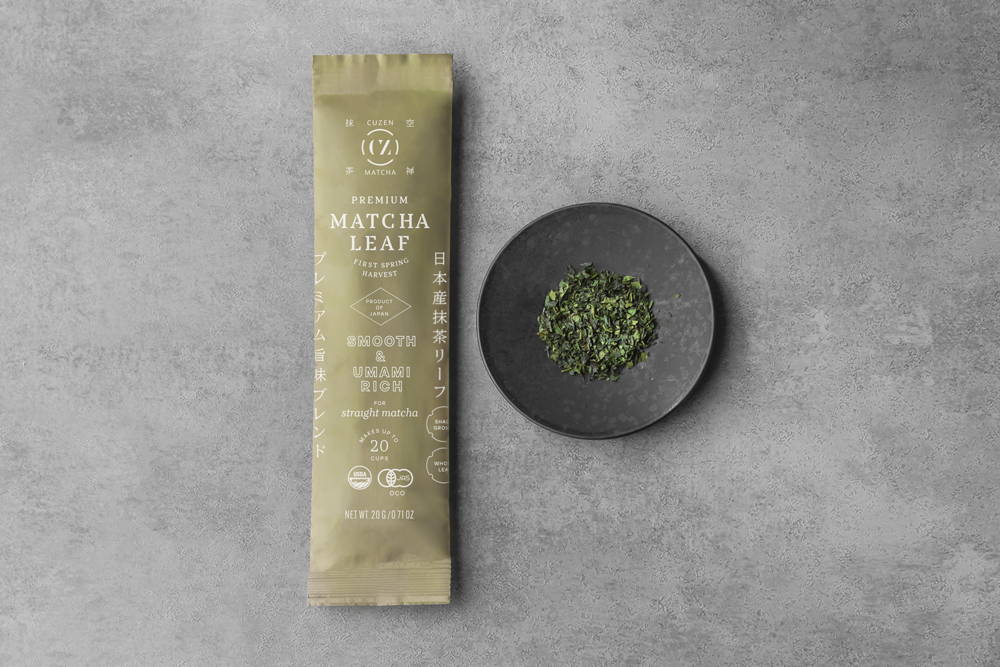 100% Spring harvest tea leaves

Delicate, smooth, umami-rich

Best experienced straight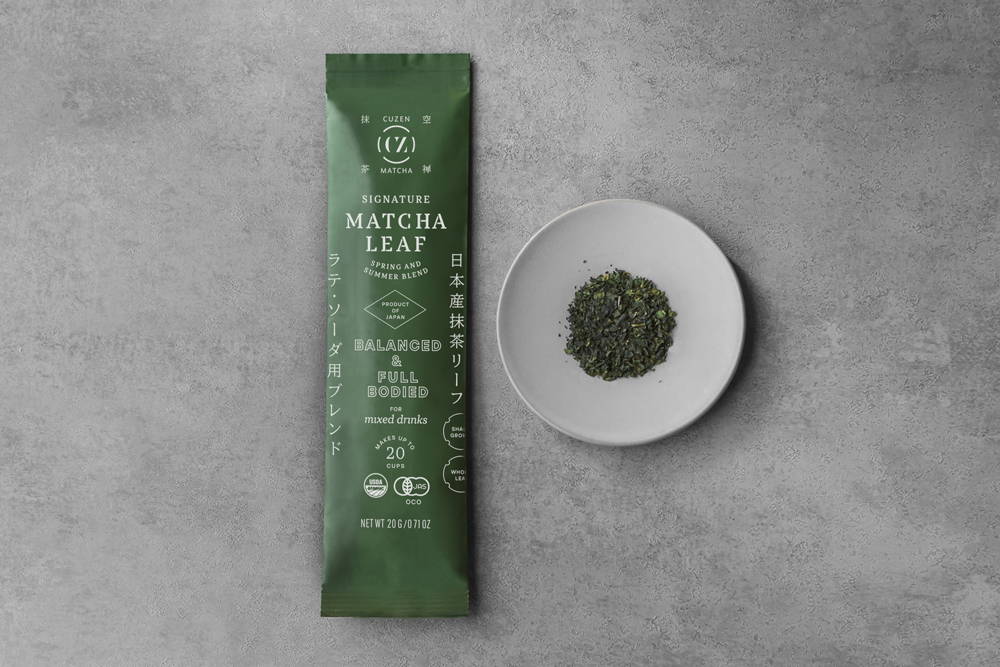 A blend of Spring and Summer harvest leaves

Fuller-bodied, balanced
Perfect for mixing
Save 15% on your tea leaves when you subscribe.The cost of your favorite matcha drink could be as low as $0.73 per cup, making Cuzen cheaper than a cafe with a far superior quality matcha.