A fresh cup of matcha at the push of a button.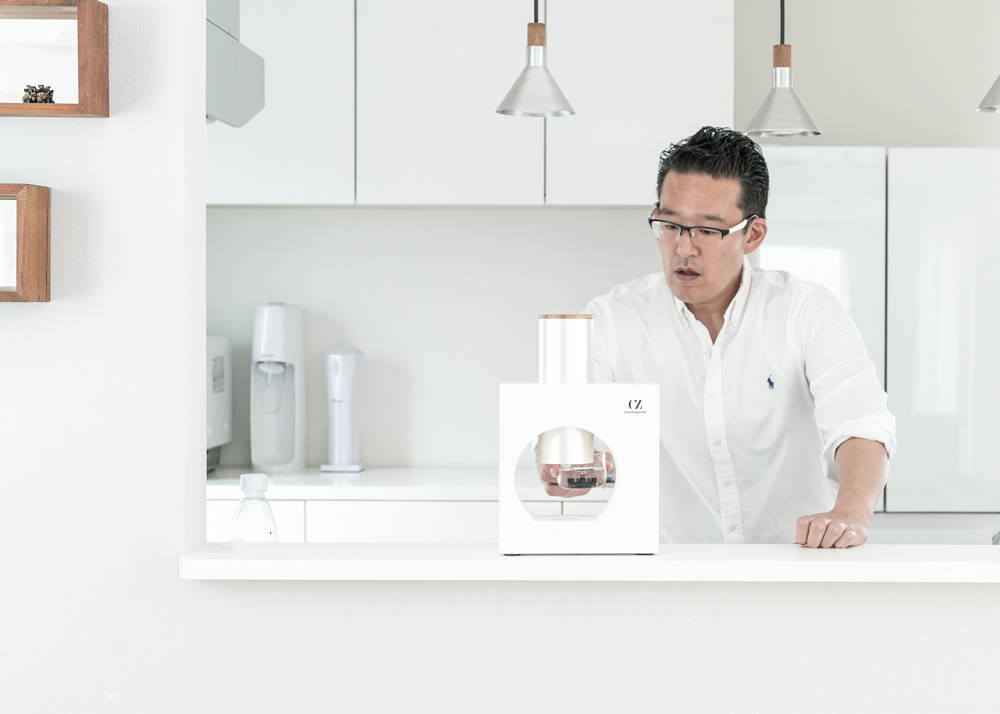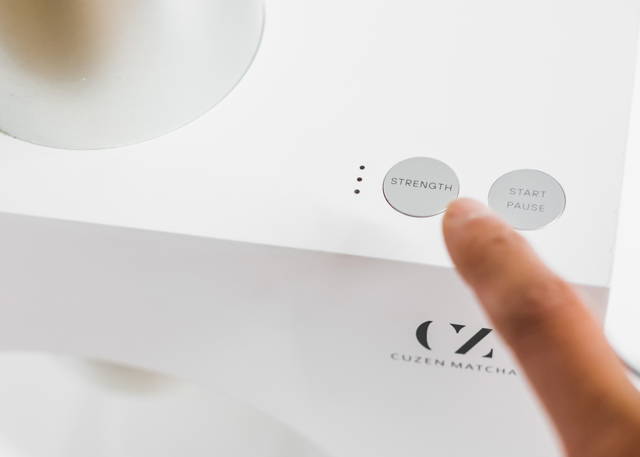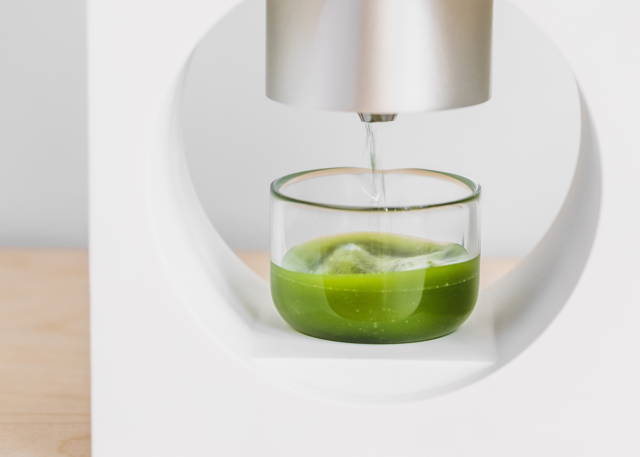 We've distilled centuries of tea preparation into an elegantly designed machine fit for the modern world. So you can make your matcha whenever you like.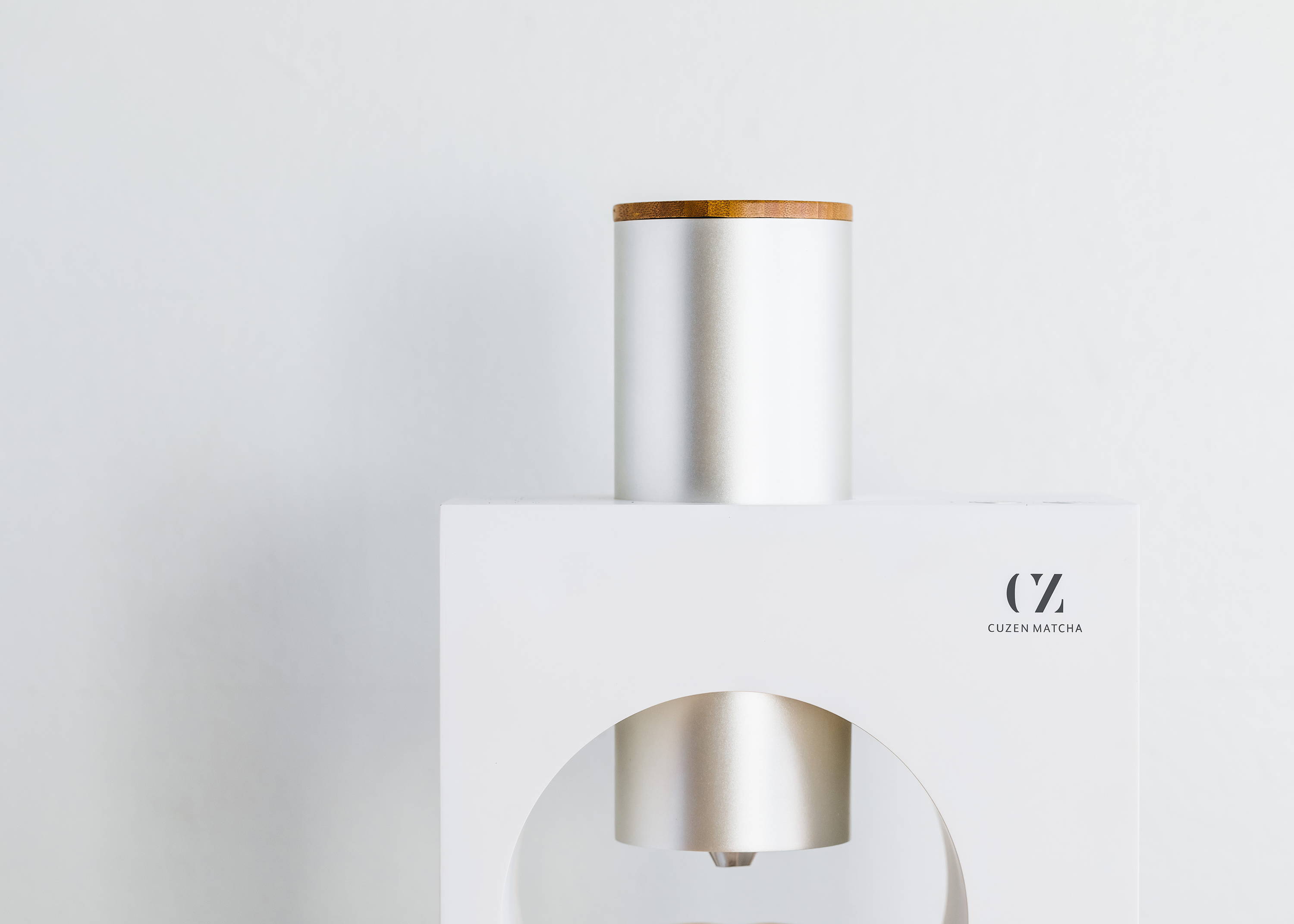 Aluminum chamber prevents oxidation of matcha leaves

Holds leaves for up to 20 matcha drinks

Reduces single-use plastic waste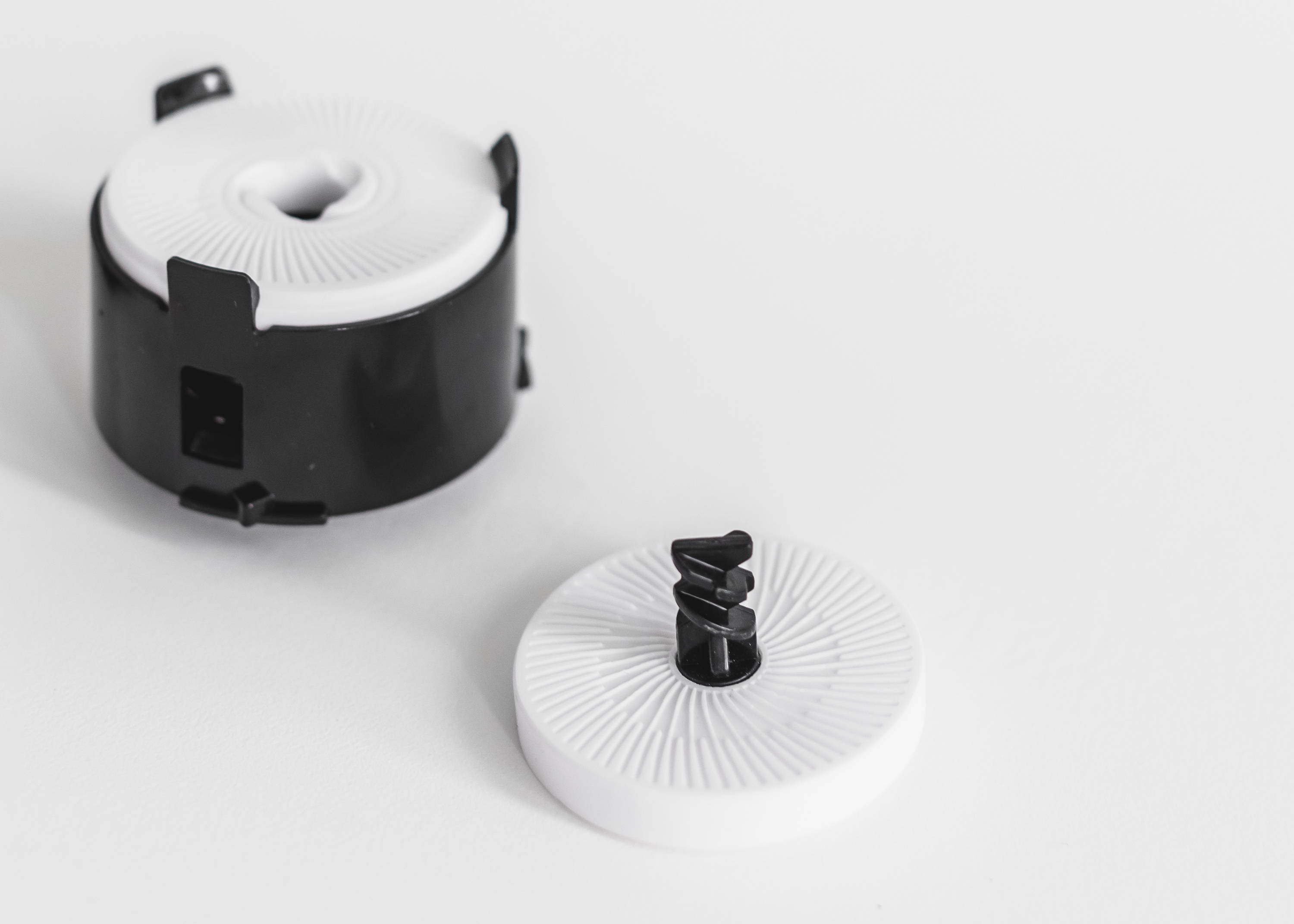 Strong material, compact design

Grinds tea leaves into fine powder like a traditional stone mill

Particle size under 20 micrometers

Controls release of ground matcha for ideal whisking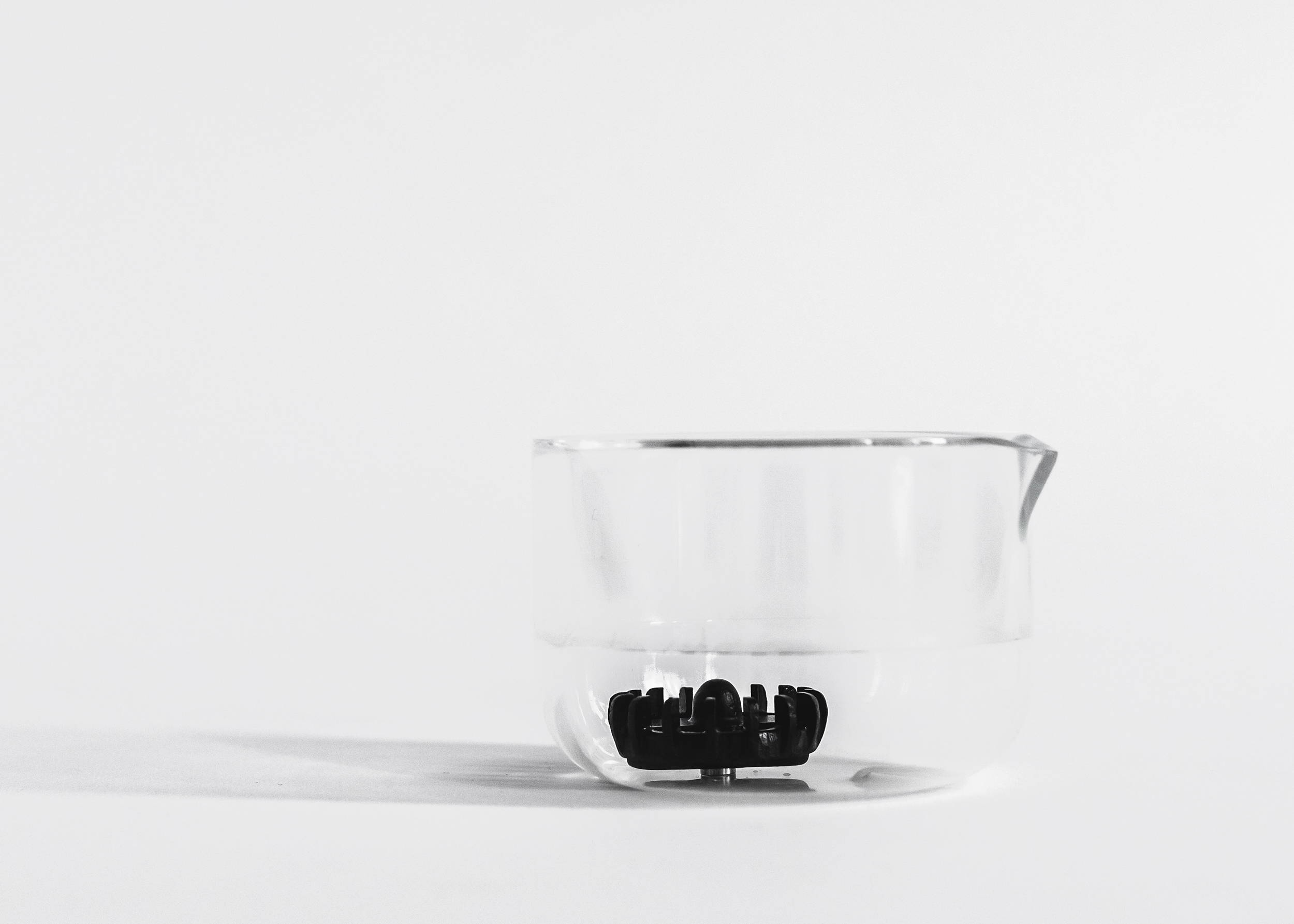 Rotates at high speed to mimic traditional whisking

Synchronized with ceramic mill for a perfect frothy cup

Eliminates mess from whisking by hand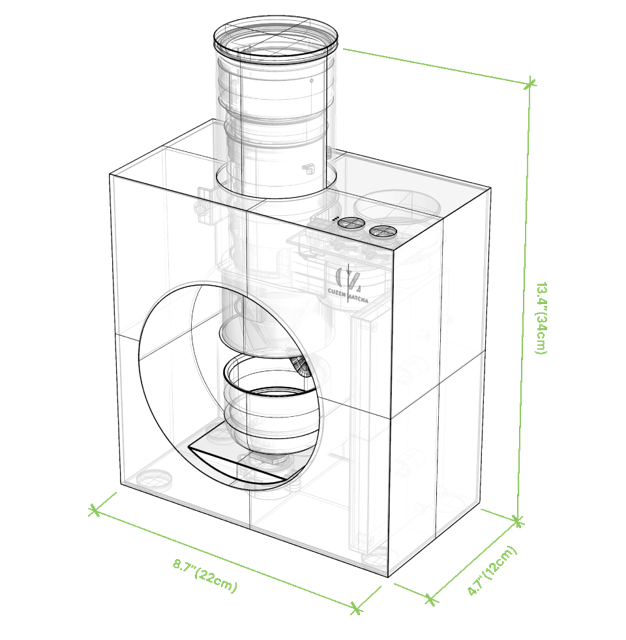 H: 13.4" (34cm)W: 8.7" (22cm)D: 4.7" (12cm)
Voltage: AC 120V, 60Hz watts: 40W
Particle Size: 20μm* or less grinding
Speed: 0.5g / min
Rotation: 100 rpm
Cup Capacity: 1.7 oz (50ml)
Rotation: 500rpm
*Though we say that our machine produces particles under 20 microns (which is true), the average size of a matcha particle is 6.1 microns, with more than 90% of our matcha powder being under 10 microns.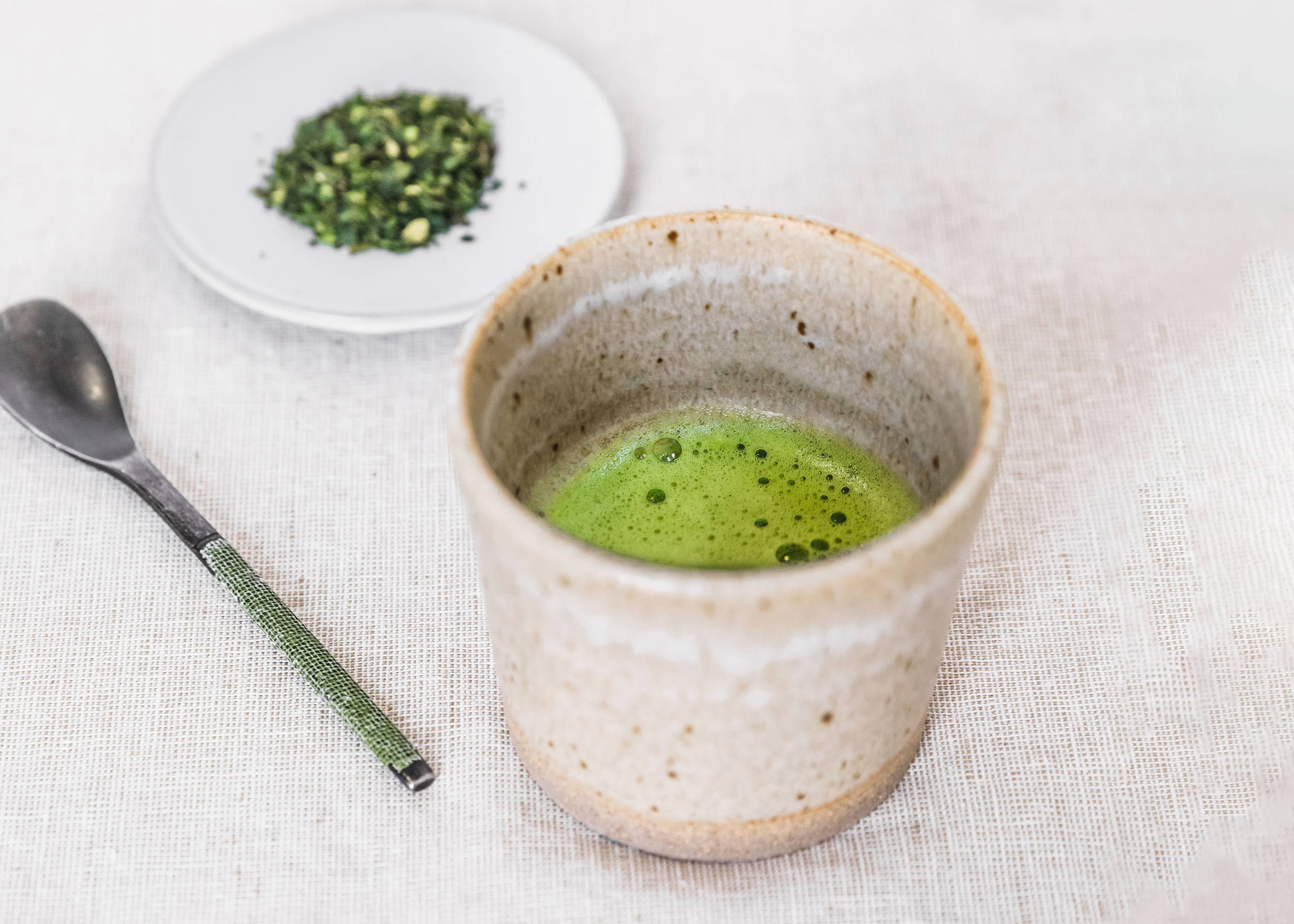 Enjoy a freshly made cup of matcha.

We recommend
Premium Matcha Leaf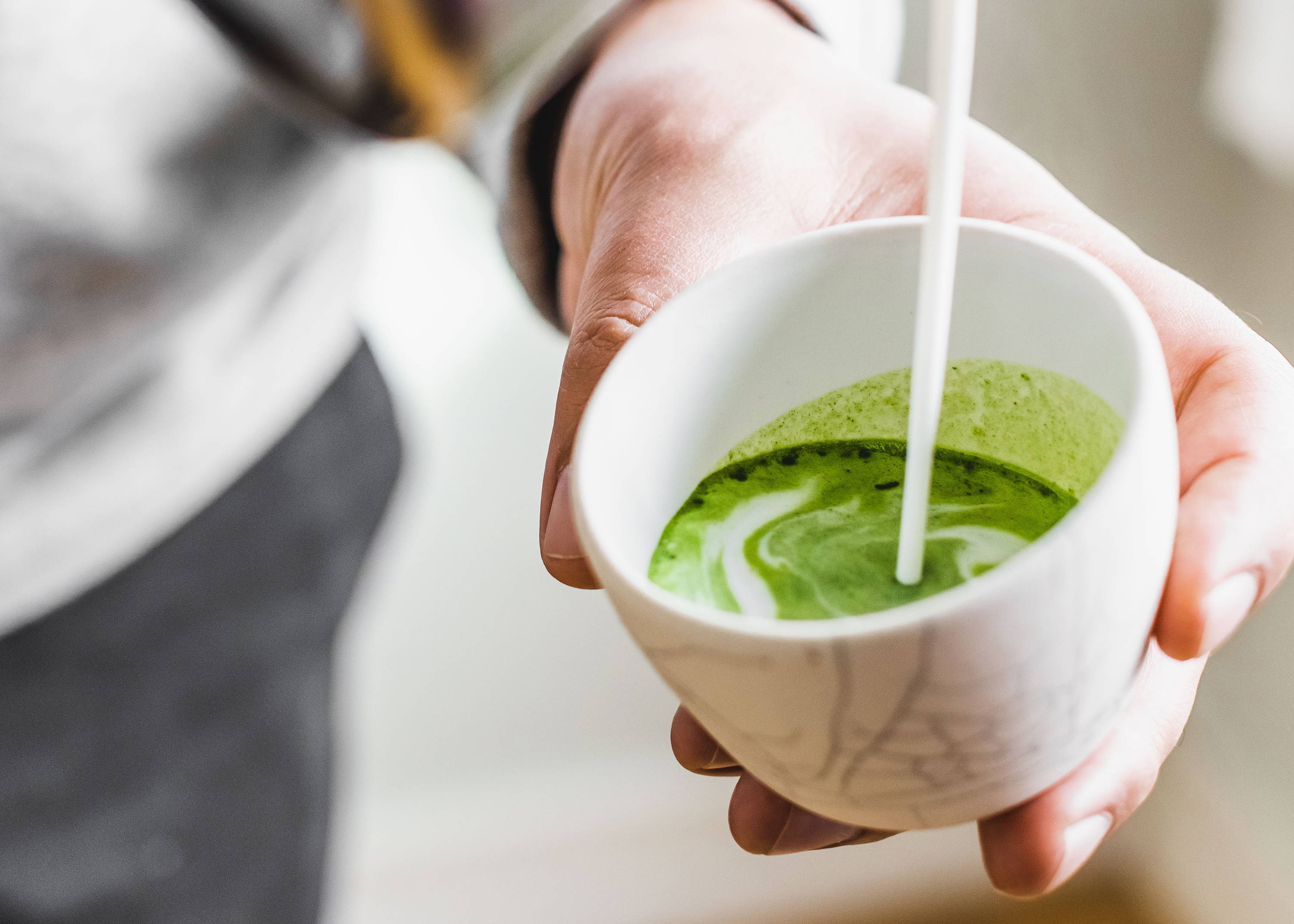 Pour 6 oz of steamed milk into a double or triple shot of fresh matcha.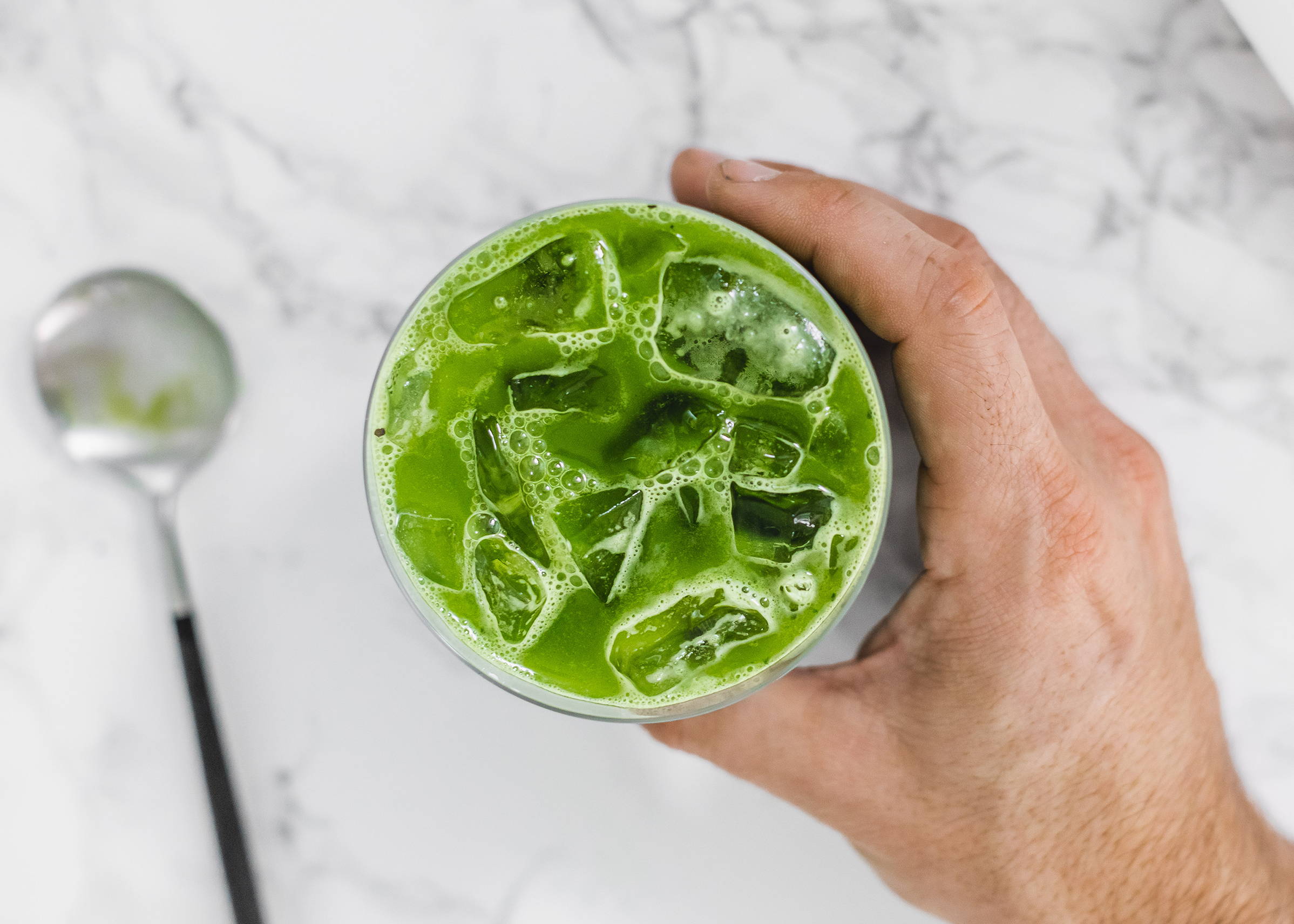 Mix a matcha shot into sparkling water for a refreshing drink.
We recommend
Signature Matcha Leaf

And more. Fresh matcha adds an invigorating lift to beer,
white wine, cocktails, and many other of your favorite drinks.