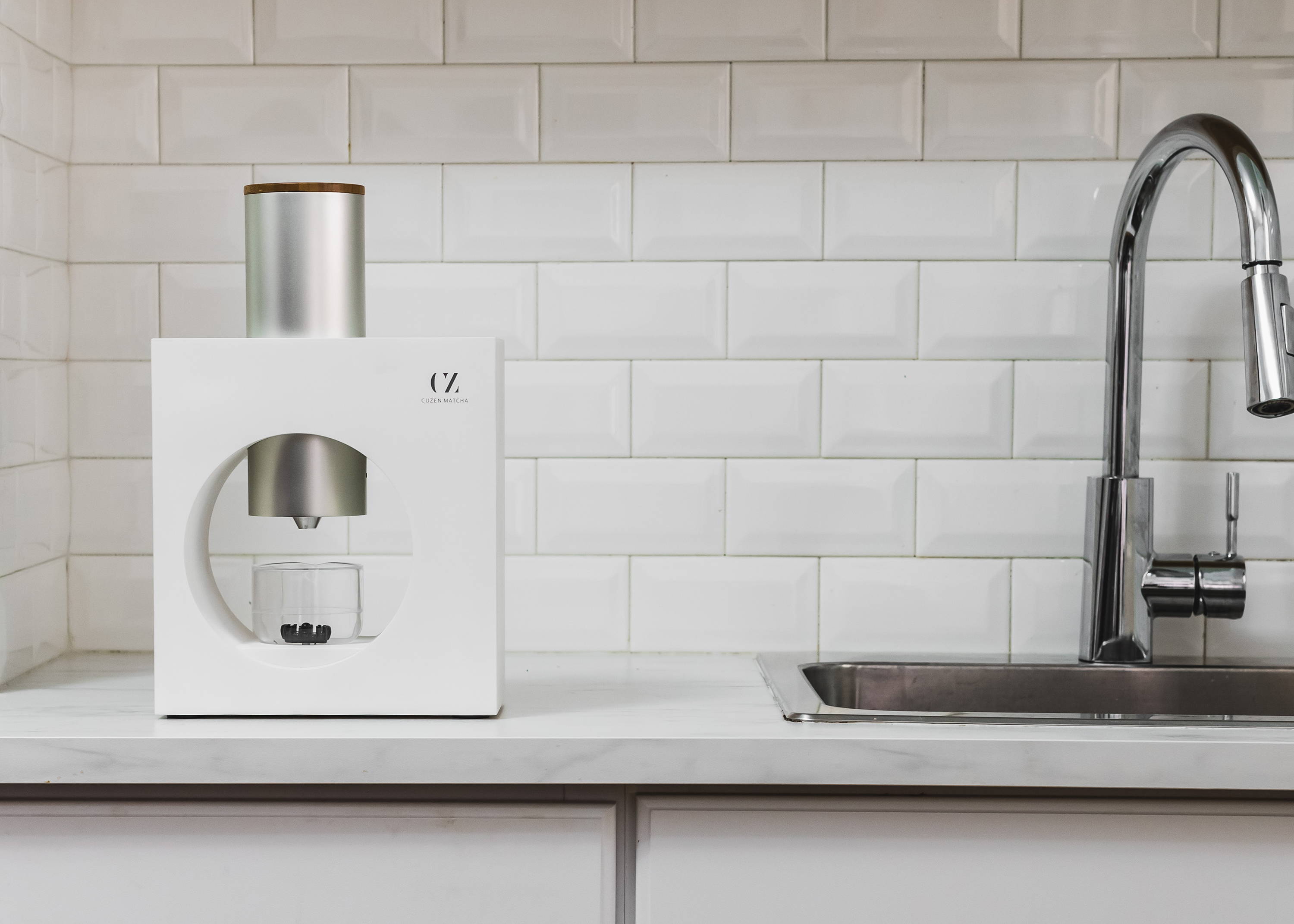 Cuzen Matcha is an everyday drink solution for offices and the home.

The Matcha Maker makes fresh "Matcha-presso" from matcha leaves, much like an espresso machine makes a shot of espresso out of coffee beans.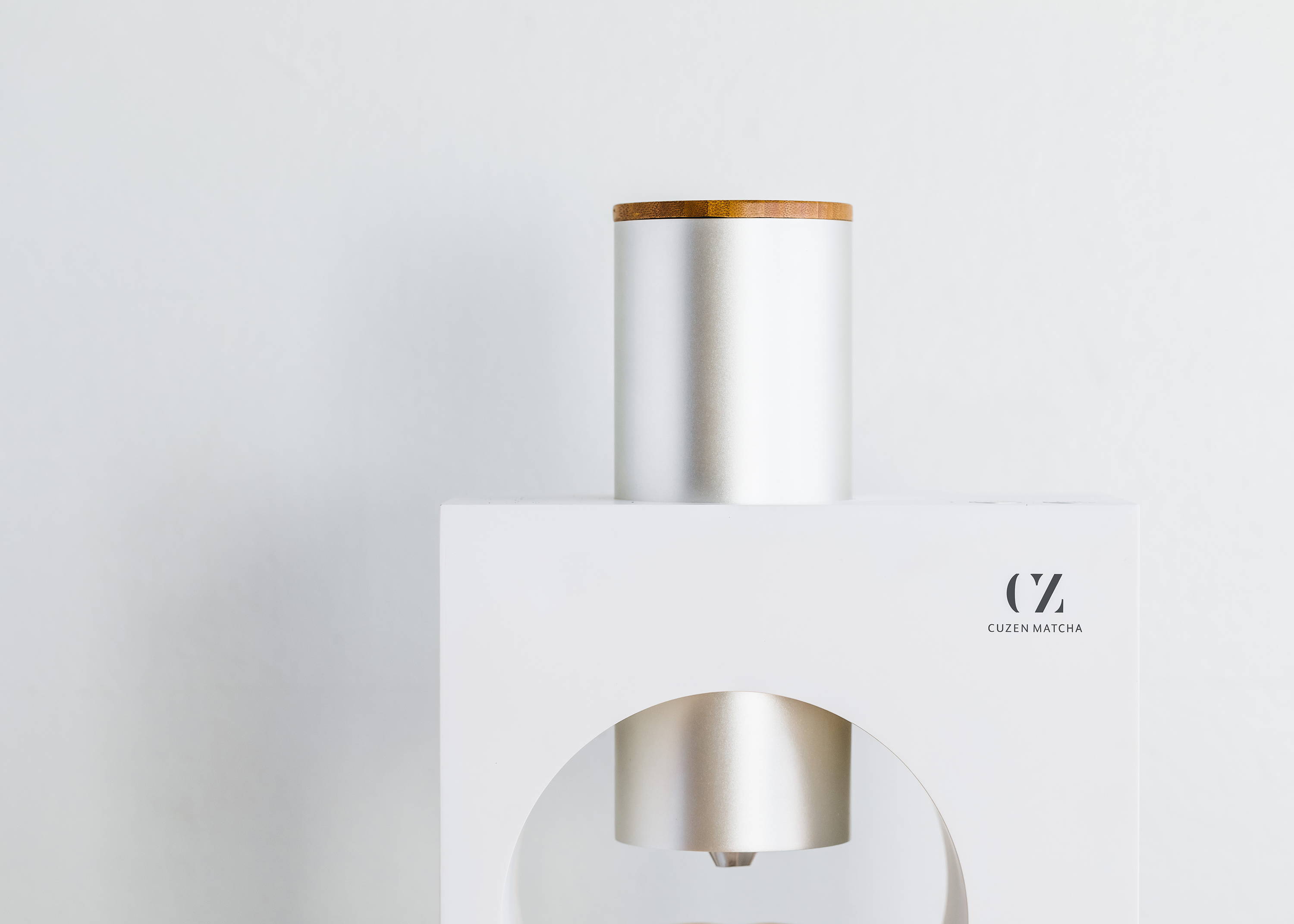 Aluminum storage unit that prevents

oxidation of leaves

Holds up to 20 matcha drinks

Reduces single-use plastic waste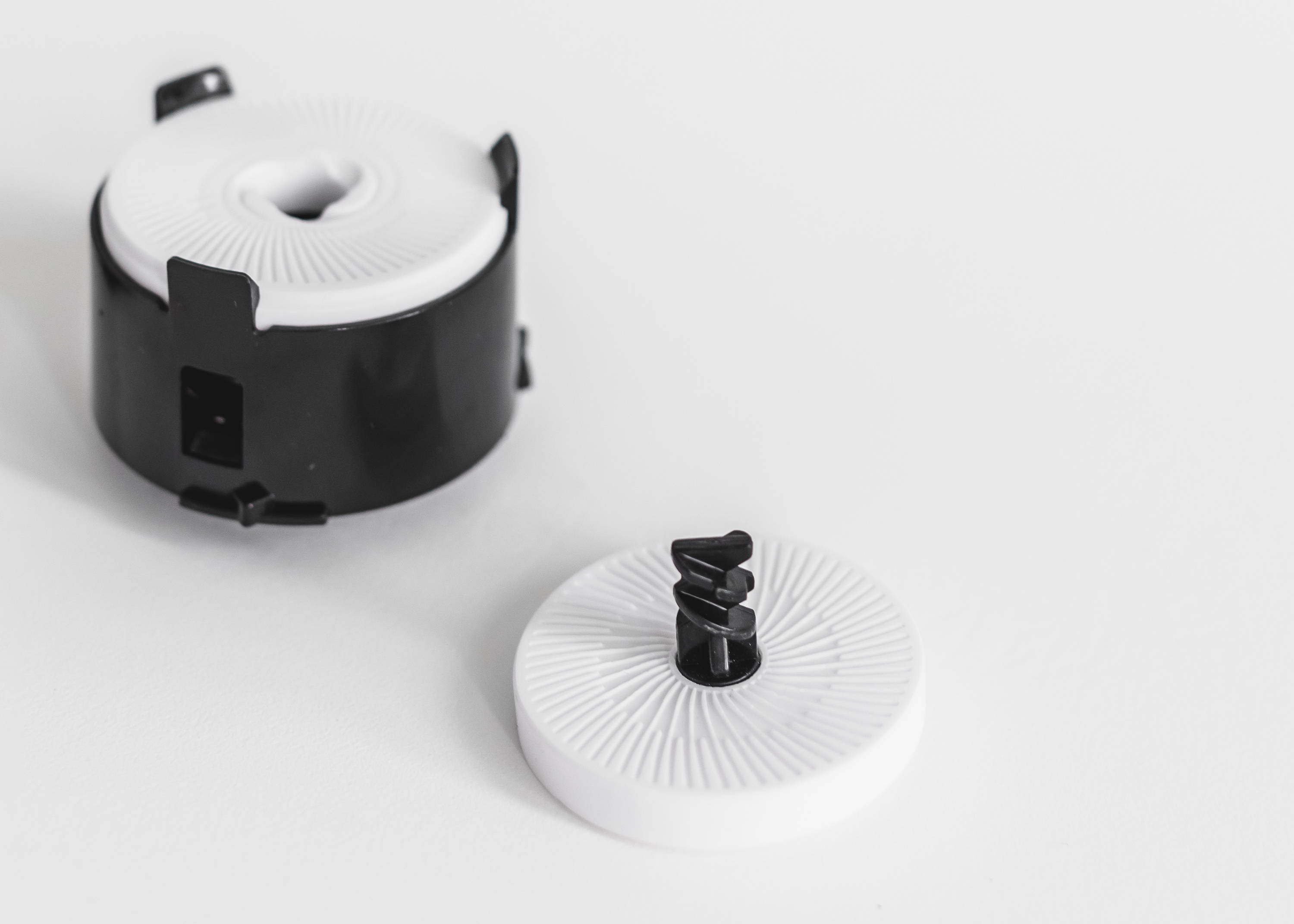 Strong, compact ceramic mill

Grinds tea leaves into fine powder like traditional stone mill

Slowly releases ground matcha for whisking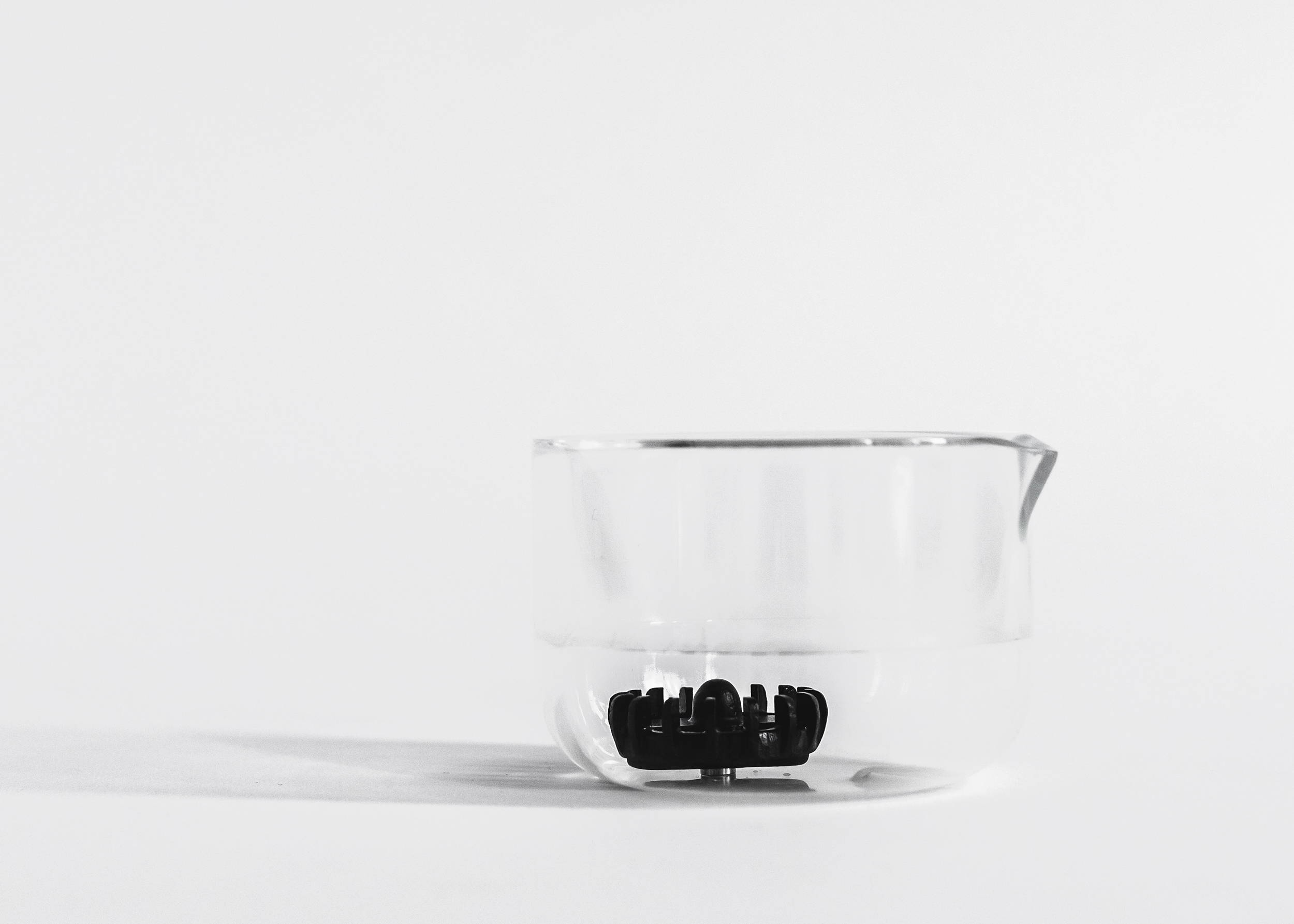 Rotates water-filled cup to replicate traditional whisking

Synchronized with ceramic mill to match selected strength level

Eliminates mess from whisking by hand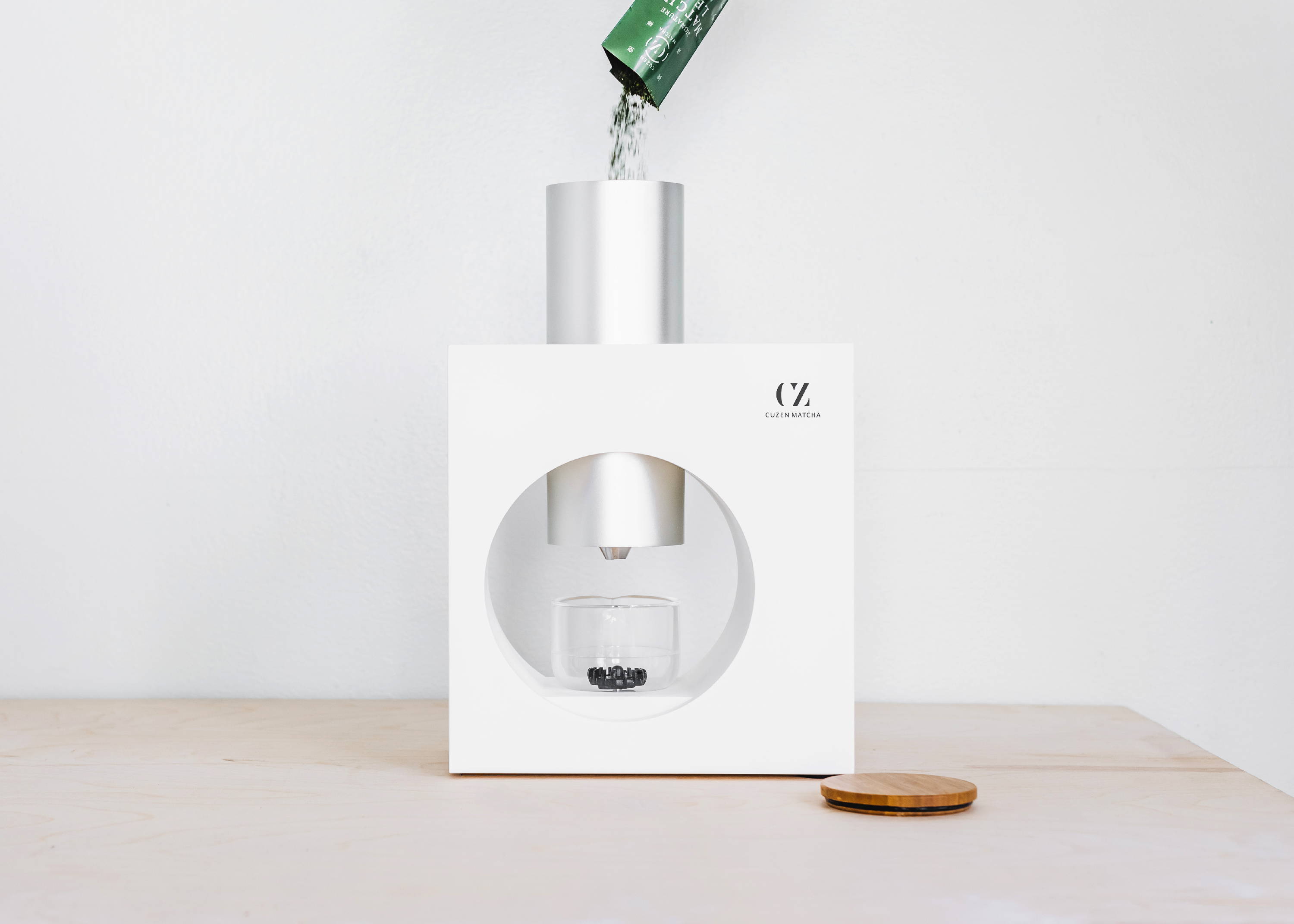 Make sure leaves are in the canister or add if needed
Pour 50ml (1.7 oz) of room-temperature water into the cup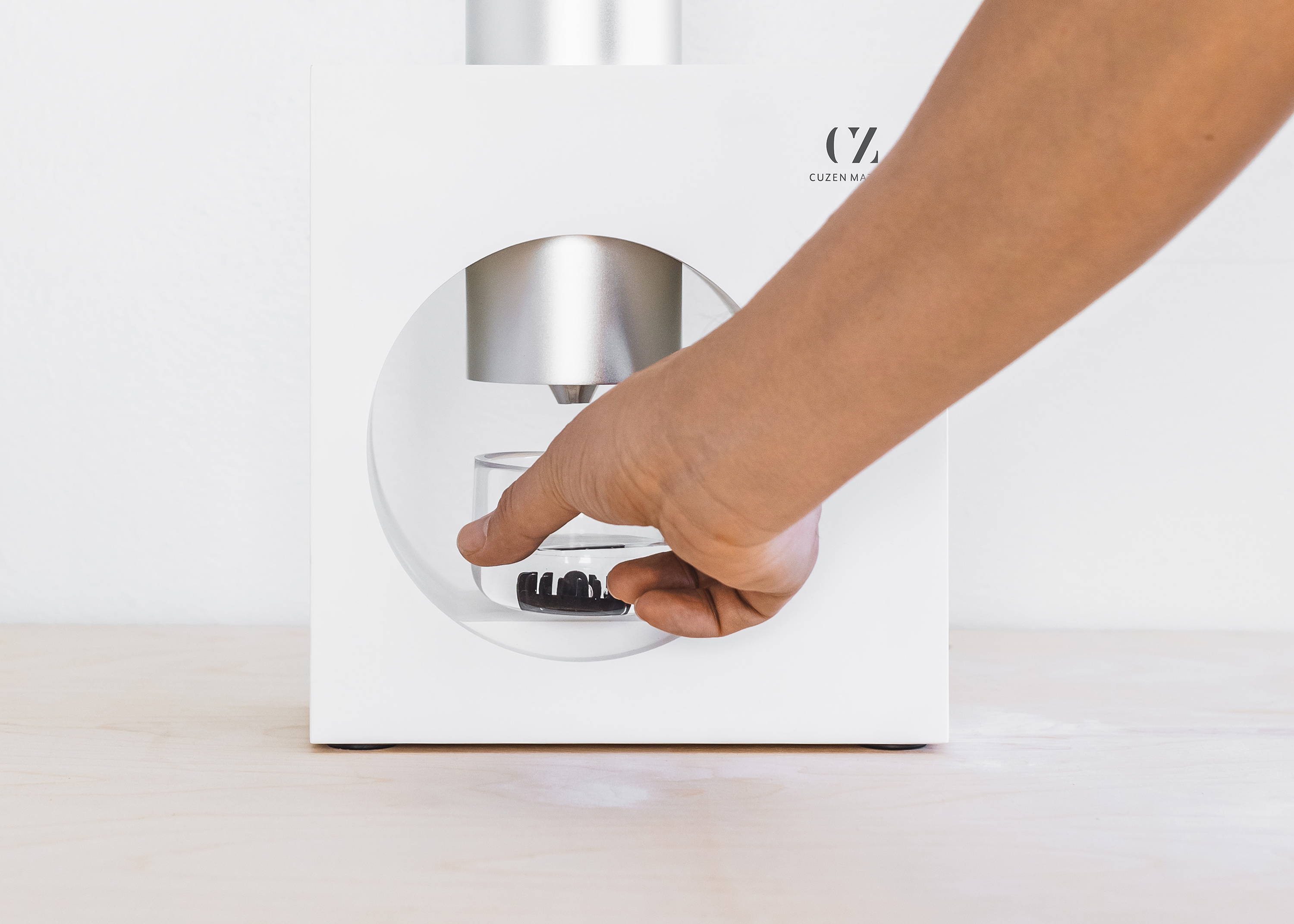 Secure the cup carefully back into place on the motor base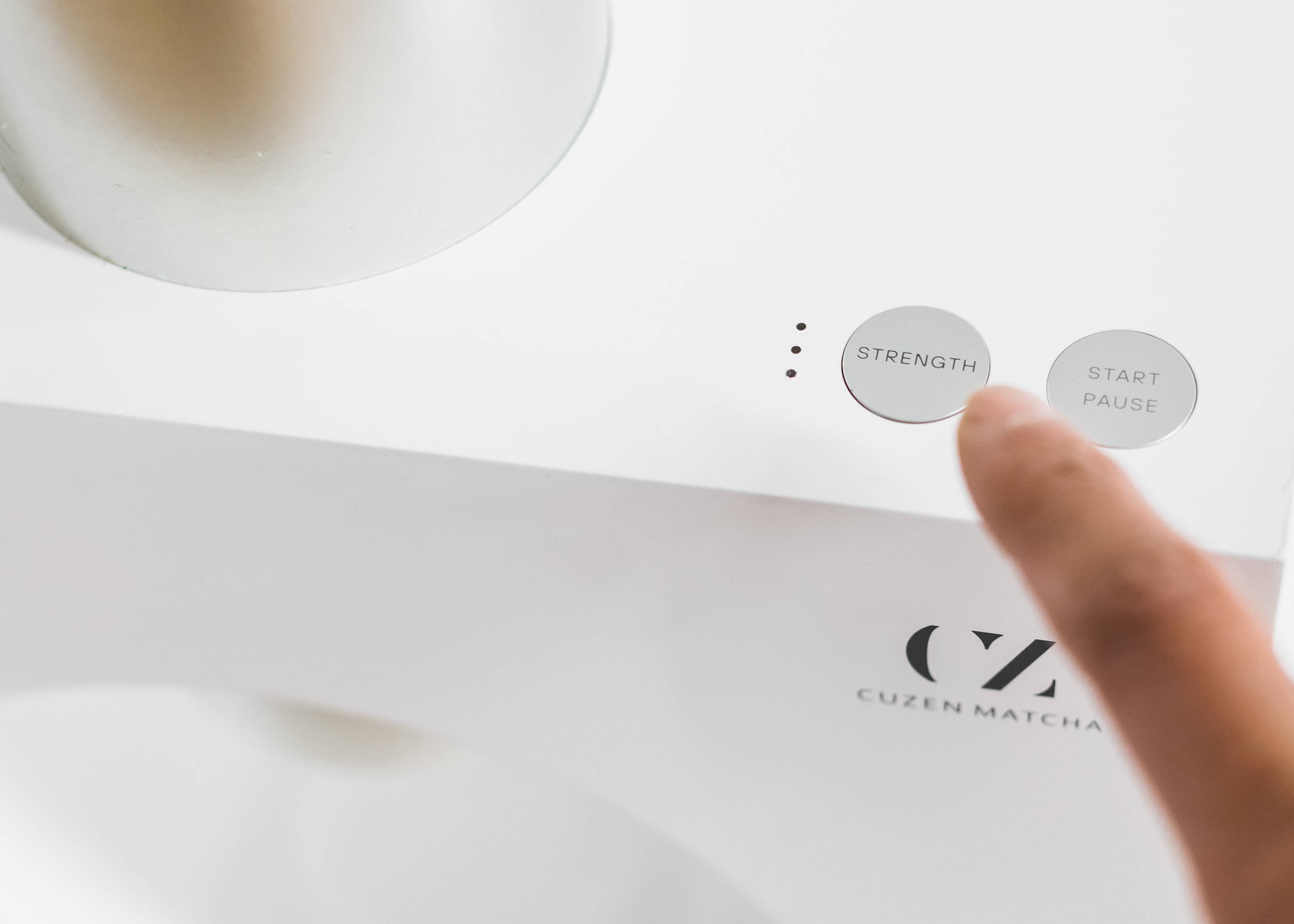 Select strength level 1, 2, or 3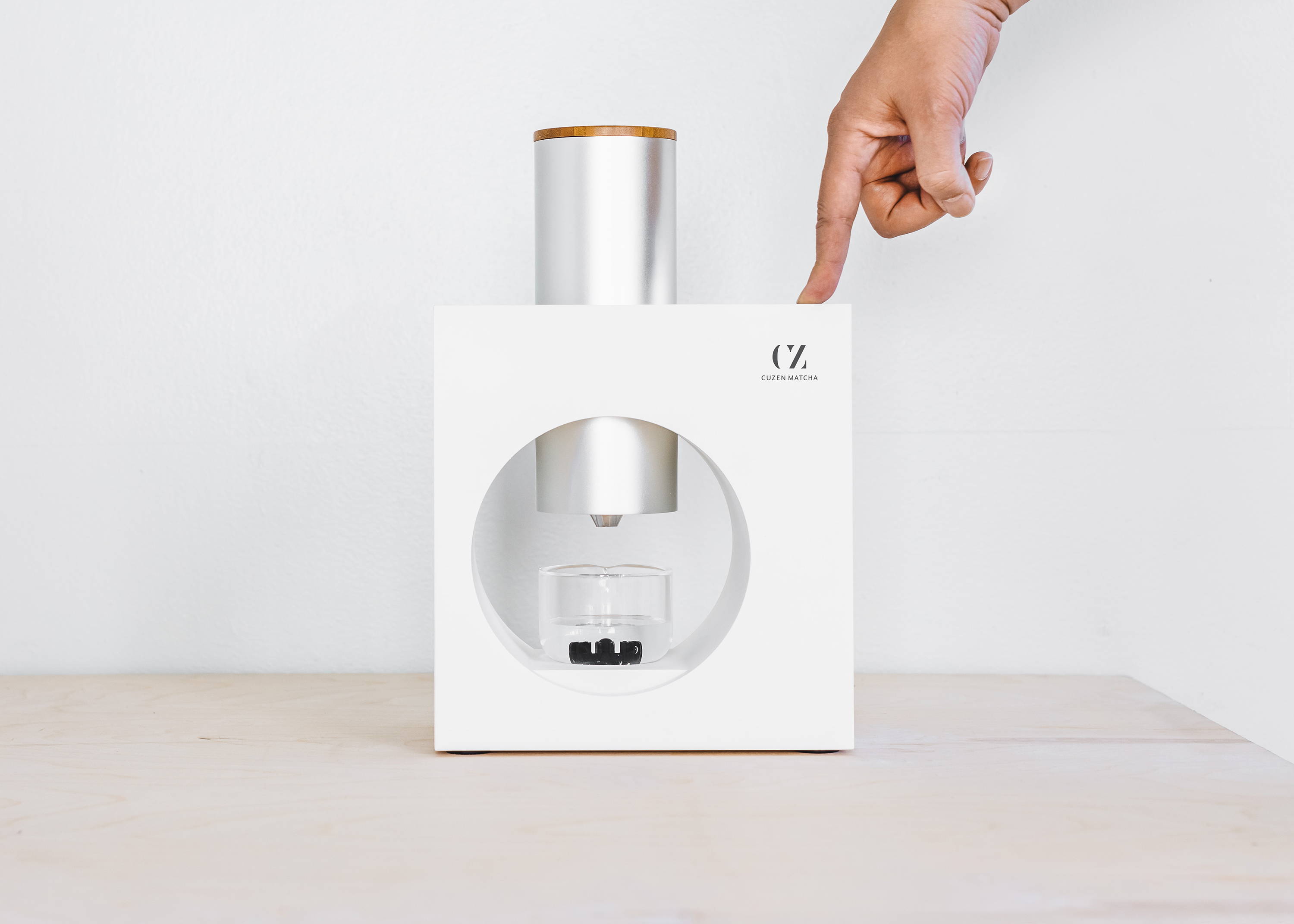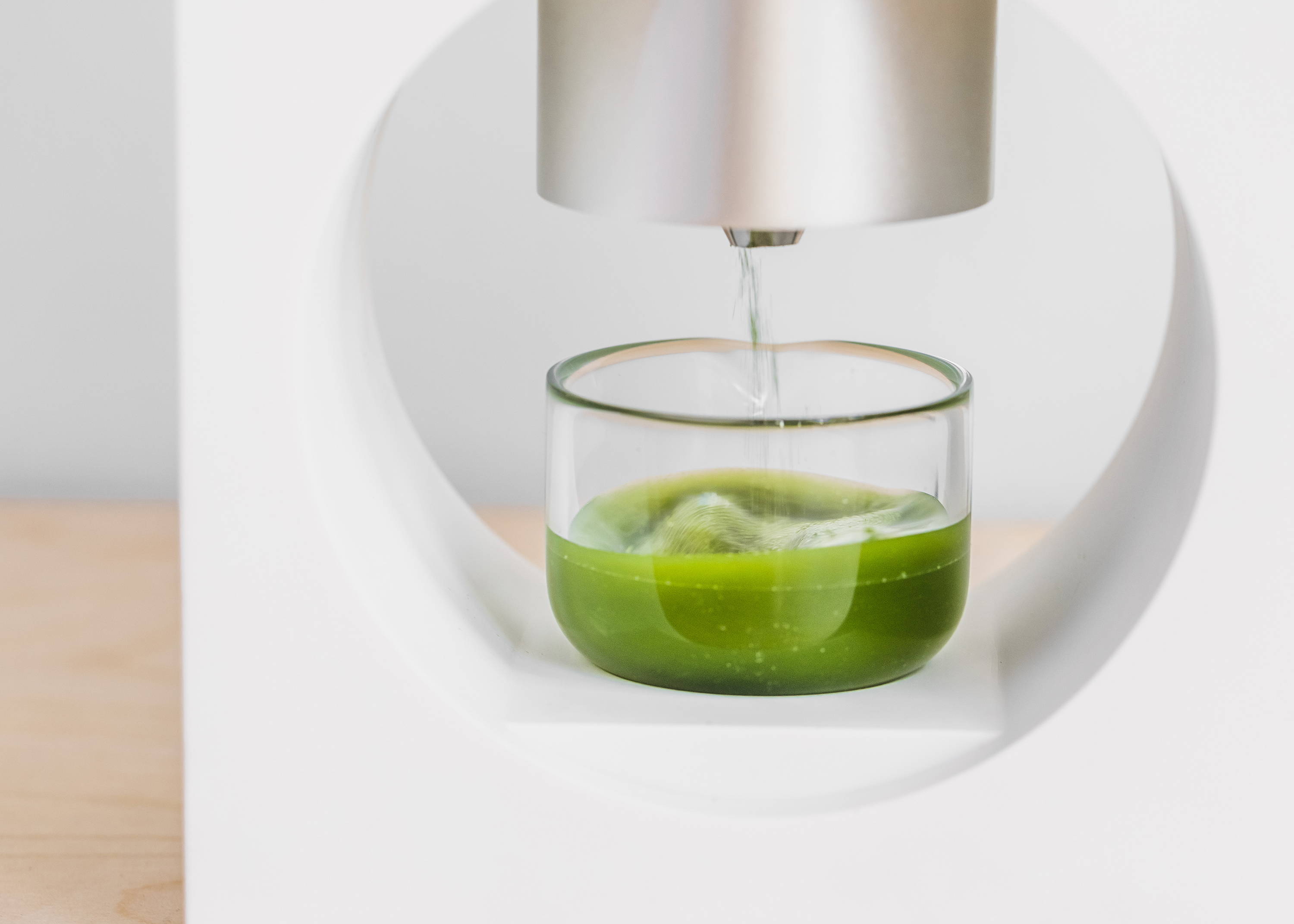 Wait a few minutes until the cup stops rotating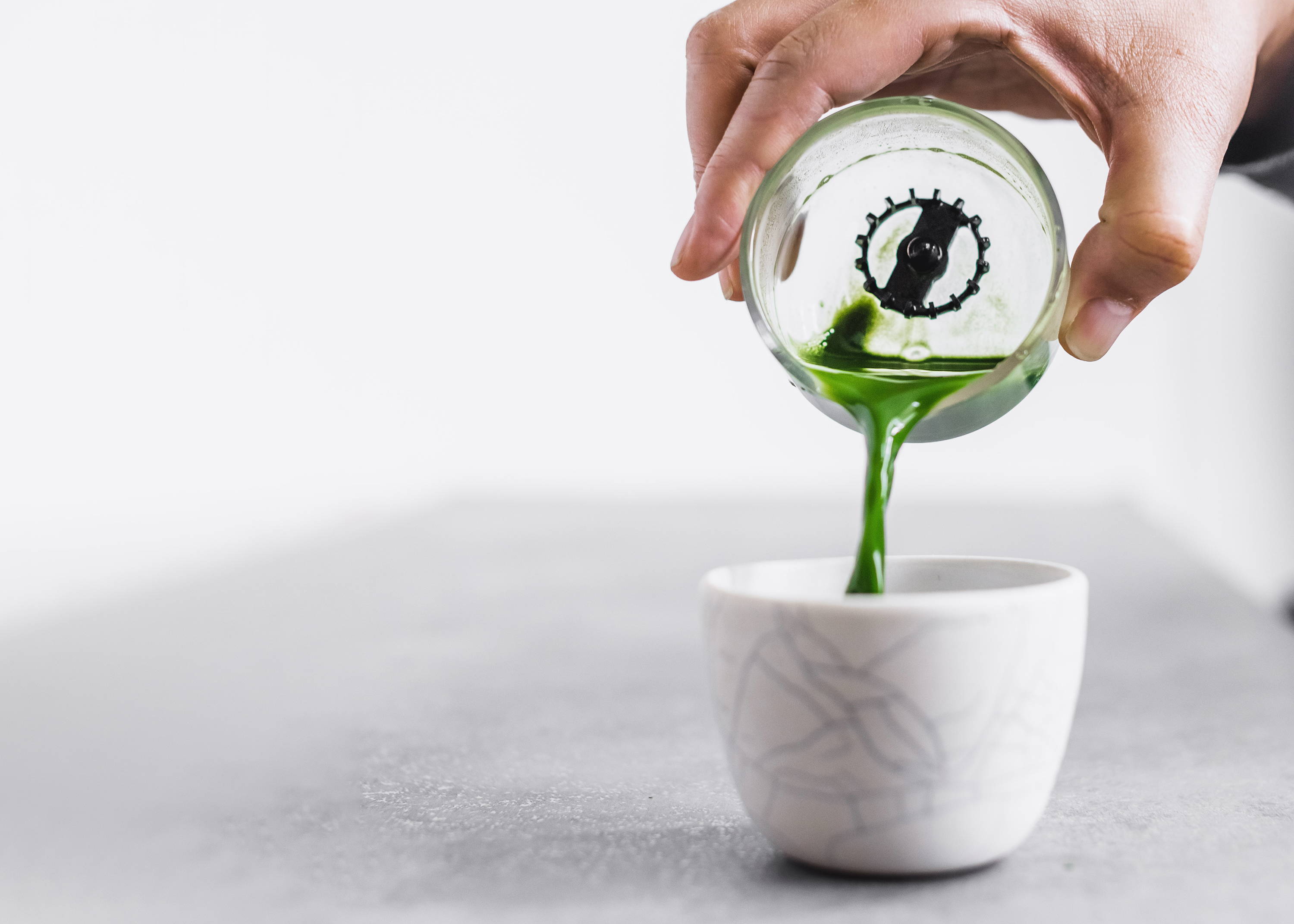 Enjoy your matcha straight or mixed into your favorite drink!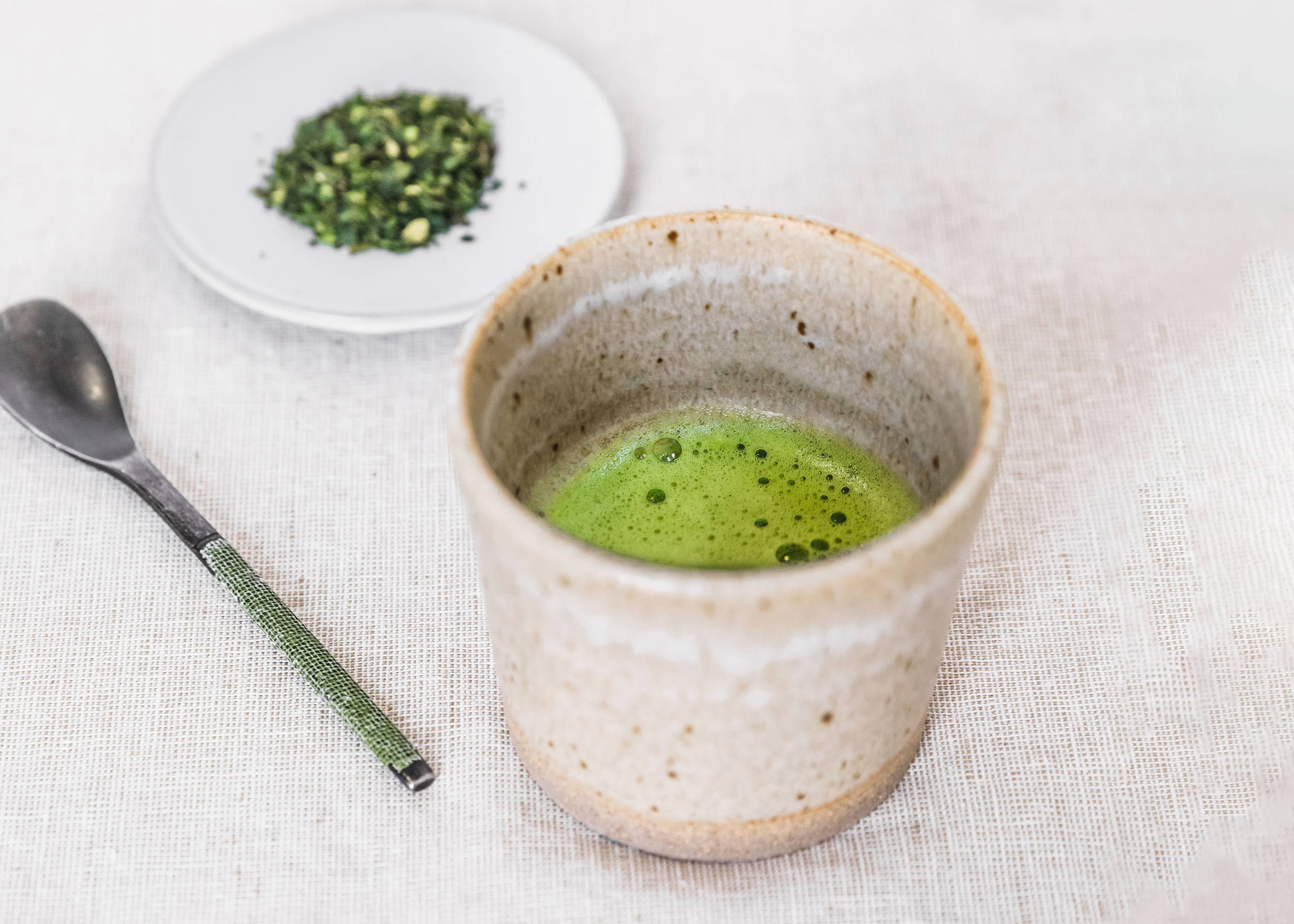 The freshly-ground matcha and cold water extraction preserves the aroma, producing a smooth and umami-rich Matcha-presso.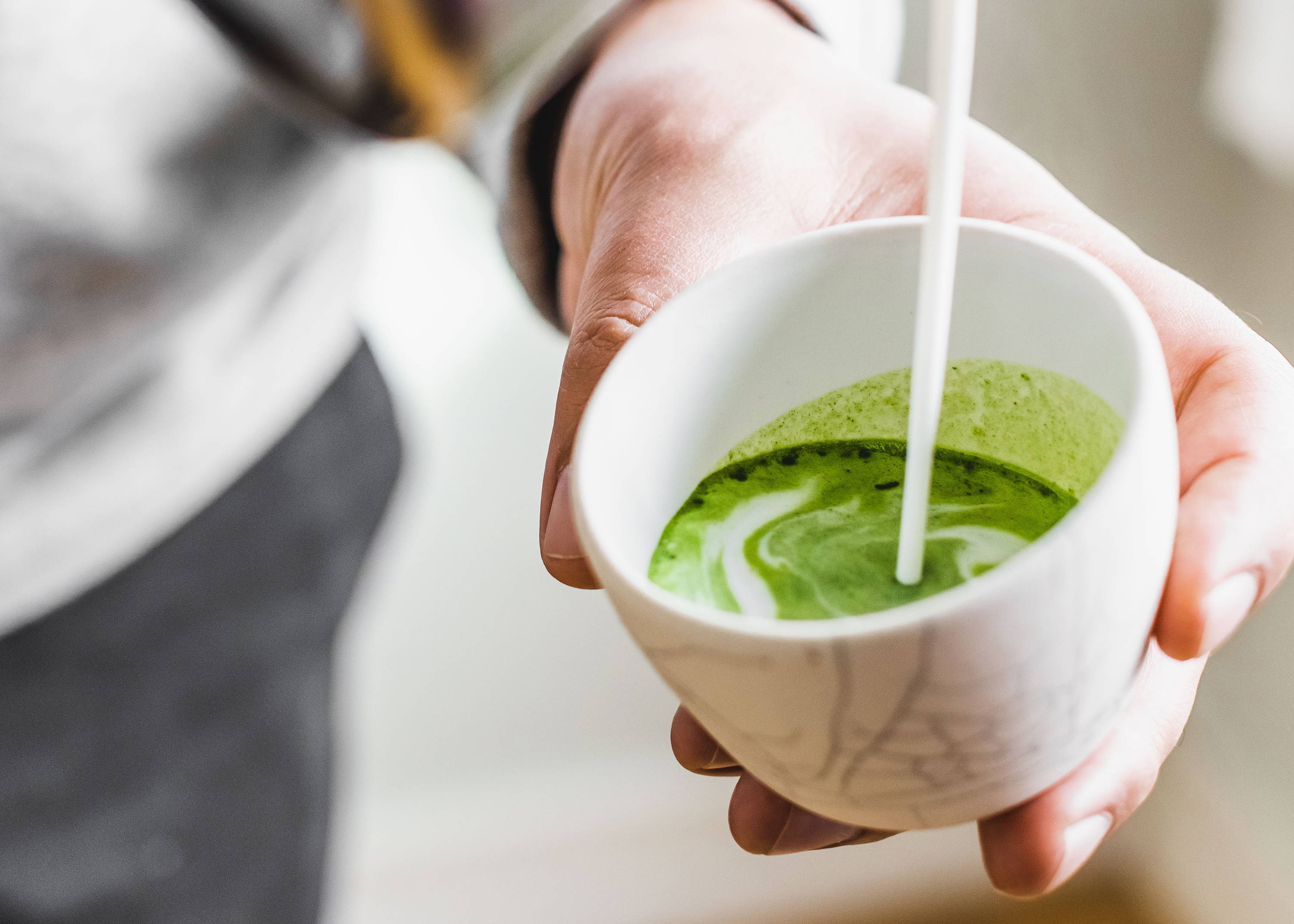 Pour a double or triple shot of your Matcha-presso into 6 oz of your favorite milk - steamed or cold.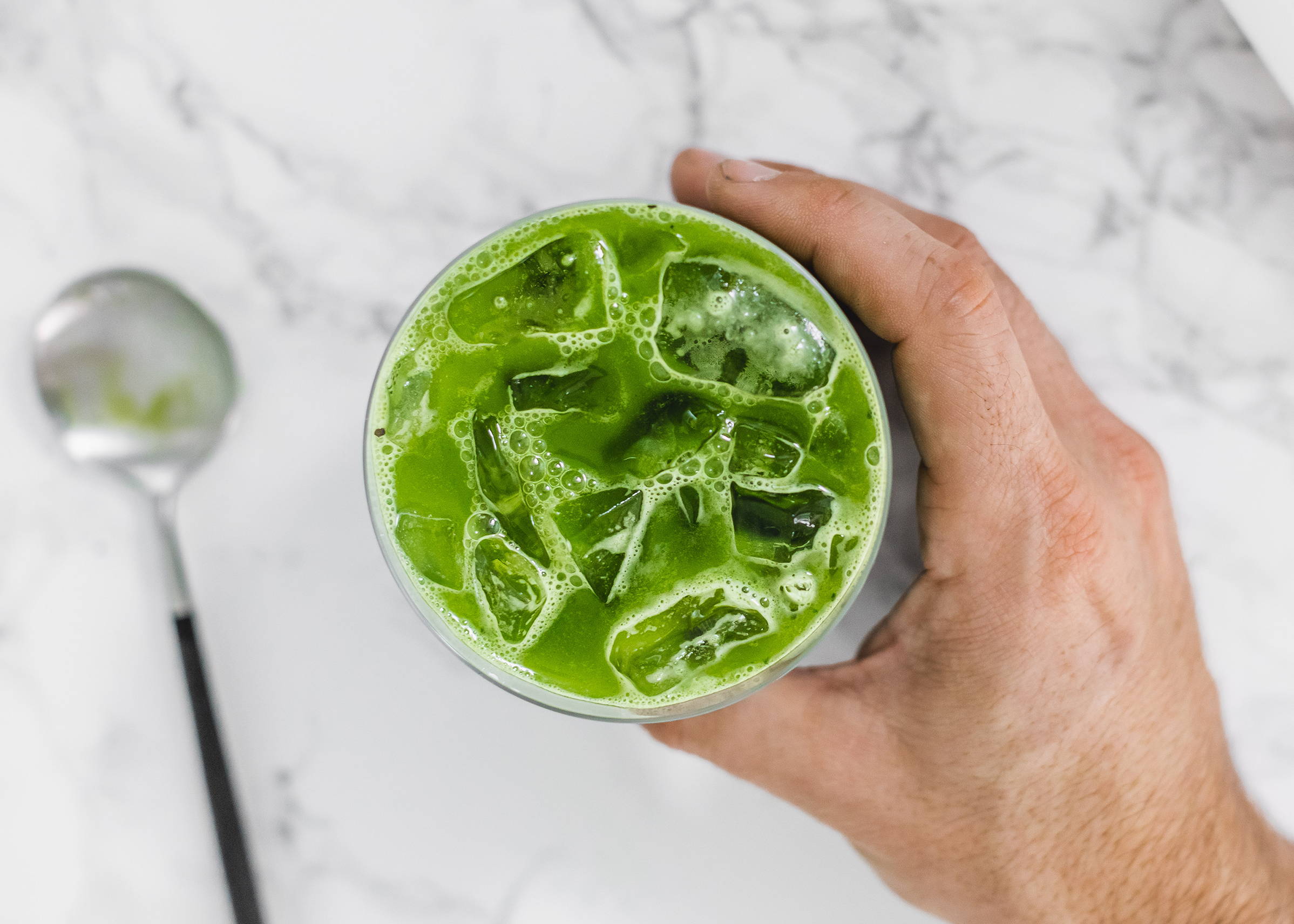 Pour the Matcha-presso into sparkling water or soda for a refreshing drink. Add fresh citrus to brighten it up!
Enjoy your Matcha-presso in beer, white wine, a cocktail, or any other favorite beverage.