A stylish and sustainable gift wrap
Furoshiki is a square fabric used for a variety of purposes including gift-wrapping, fashion and bento-toting. The word translates to "bath spread" because bath house visitors in the Nara period wrapped their kimonos in pieces of cloth (to avoid accidental kimono-swapping) and would then use the furoshiki for a stepping cloth after bathing.
The folded cloth doubles as an additional gift that can be used again and again, while providing a beautiful, zero-waste presentation of your gift.
Furoshiki can be used again and again, for multiple purposes, each time reminding the recipient of your gratitude towards them. Our furoshiki is 100% organic, making it fully sustainable from farm to future reuse.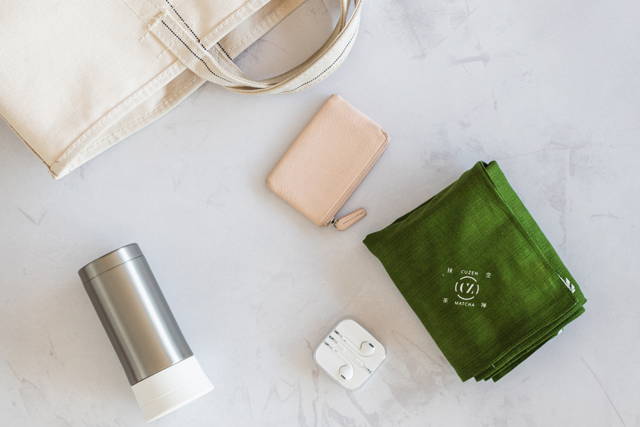 Furoshiki is as convenient as it is useful. It can be folded up into a compact, wallet-sized rectangle and stored almost anywhere. You can place it wherever it is accessible for your favorite use. Put it in the car for travelling, in your backpack for outings or the kitchen drawer for household use.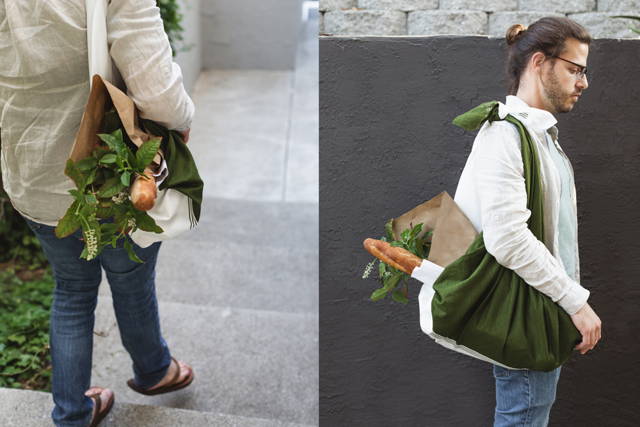 turn it into a Grocery BAG
A popular use for furoshiki is the tote. It's perfect to use for groceries, since it can easily be stored in the car and washed when necessary. Each time you take your furoshiki to the market, you are preventing even more bags from being made and thrown away. When properly tied, the furoshiki is sturdy and spacious.
Matcha Maker / Height: 13.4" Width: 8.7" Depth: 4.7" Weight: 4.6 lb
Furoshiki Wrap / 51.2" x 51.2"
Optional: Perfect Matcha Latte Cup / Size: 3" x 3", 8 fl.oz