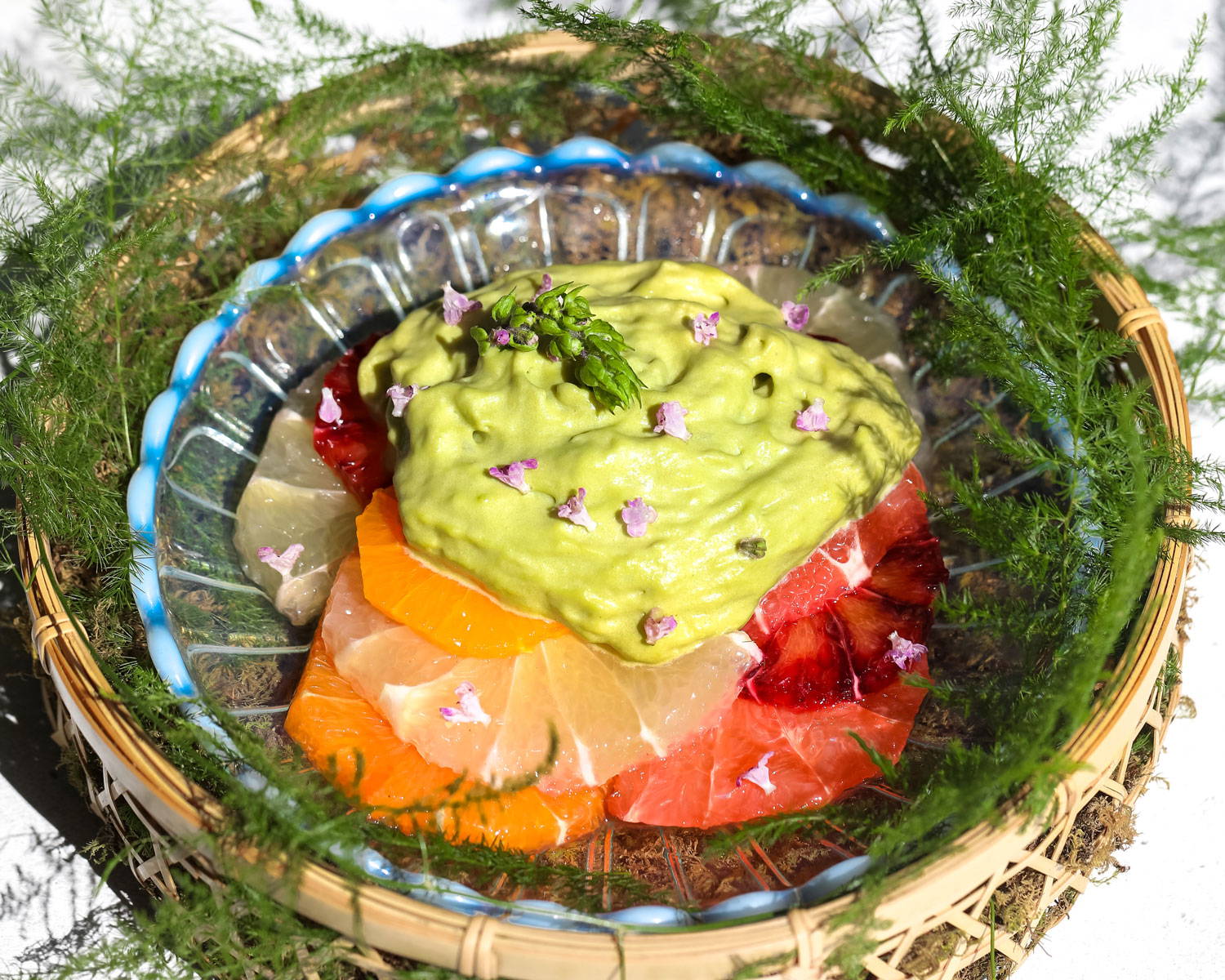 An aerated matcha custard, made using a French technique through a SingleThread lens.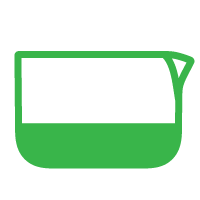 4 tbsp (60g) mirin, or rice wine
4 (75g) egg yolks

2 tbsp (25g) sugar
Simmer the mirin in a saucepan until it has reduced by half.
Bring a small pot of water to a light simmer.
Prep an ice bath and set aside.
Whisk yolks, mirin, sugar and the matcha shot in a small bowl until the sugar is dissolved and the ingredients are fully incorporated.
Once the water is simmering on low, place the bowl with the yolk mixture over the pot. It should be touching the water, but not touching too much on the sides of the pot. If you see steam, lower the flame.
Whisk the mixture, incorporating air while also scraping down the sides. Do this until the mixture begins to thicken.
Periodically remove the bowl from the heat, scrape down the sides and whisk it so that the mixture doesn't get too hot, then return it to the heat again.
Repeat steps 5 and 6 until it thickens, switching to a spatula as it progresses. It should take 5-10 minutes. It is finished when it is aerated, is lightened in color and ribbons when spooned.
Place the bowl of custard in the ice bath. Cover it with plastic wrap so the plastic is touching the surface of the custard. Place in the refrigerator and allow to cool completely.
Make matcha whipped cream, using the second section of the Matcha mille-feuille crepe recipe.
Immediately before serving, fold the matcha whipped cream into the base, in increments.
Substitute the reduced mirin with a botanical syrup or an amaretto syrup for an alcohol-free sabayon. In other words, use 2 tablespoons of an alternative syrup.
To make an ice bath, fill a large bowl with ice and water, making sure the ice floats around and does not stick together in one big ice lump. Place the saucepan in the water, making sure ice cubes aren't jammed between the wall of the bowl and the saucepan.
The base can last in the refrigerator for five days.
Plain whipped cream can be used, but the matcha whipped cream provides a bright green color. Because the sabayon is cooked, the matcha color is less vibrant.