Matcha paired with the popular mango yogurt drink is tangy, tart and refreshing.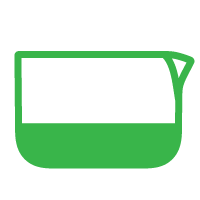 1 c (165 g) frozen, cubed or ripe, fresh mango
1 c (245 g) plain yogurt
1/2 c milk (milk of choice)
4 tsp (17 g) sugar, more or less to taste
1 c ice (optional)
½ tsp (1 g) ground cardamom (optional)
Add all the ingredients, except cardamom, into a blender.
Include ice, if a slushy texture is desired. Adjust sugar to account for the extra liquid, being careful not to over sweeten.
Blend the ingredients until smooth.
Pour the mixture into a chilled glass and garnish with ground cardamom.
If you want to use fresh mangoes, use manilla or champagne mangoes. Cube and freeze them first for a slushy effect.