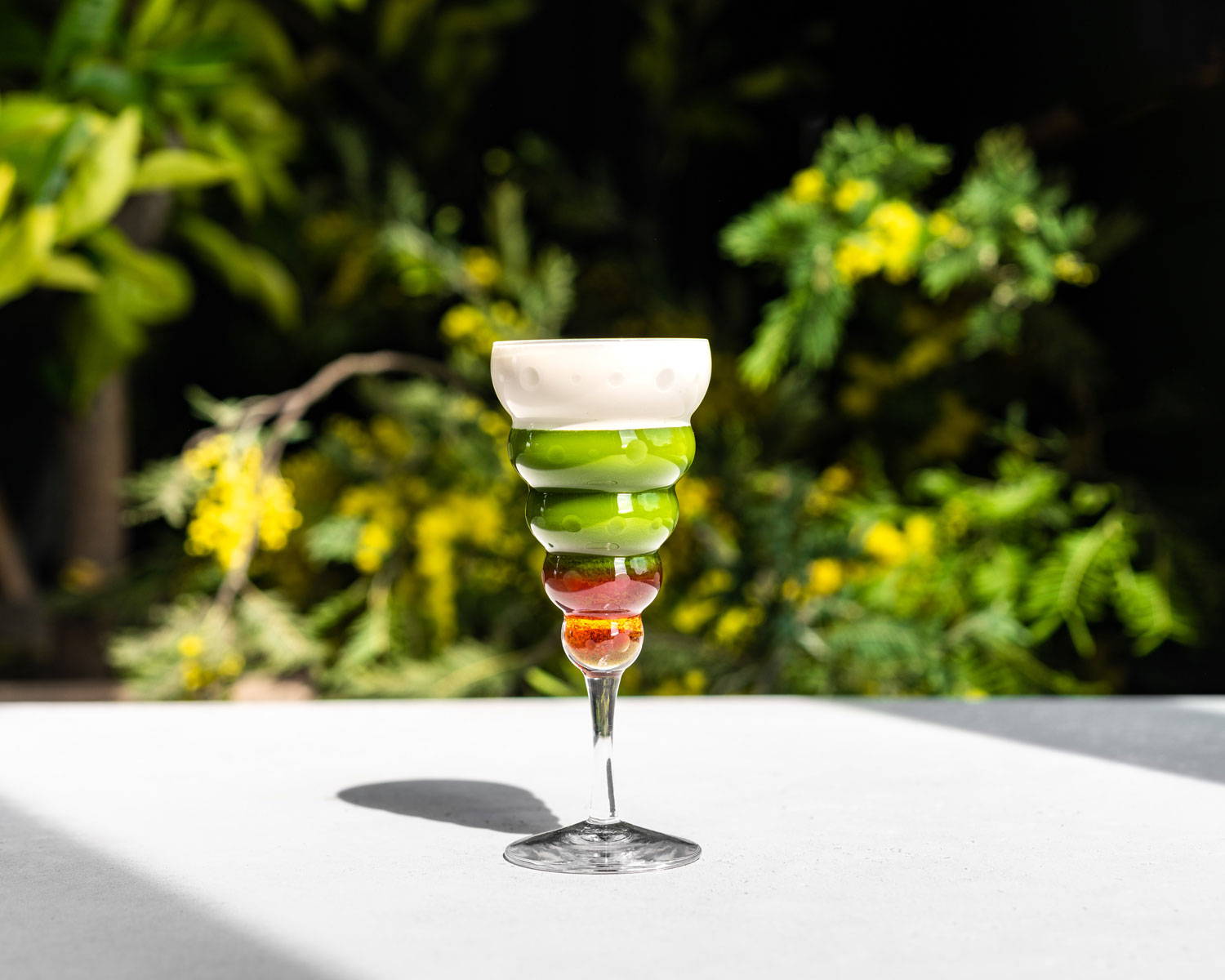 Sweet, fragrant strawberry is set boldly against grassy matcha in this colorfully festive latte.




2 ½ c (400g) whole strawberries
2 c (470g) water
1 c (200g) cane sugar
Wash the strawberries and cut off their leaves.
Blend the strawberries and water.
Strain the solids.
Combine the strained strawberry juice and sugar in a small saucepan. Heat it on low for about five minutes, until the sugar is dissolved.
To strain the juice, use a fine mesh strainer and use a spatula to squeeze out as much juice as possible. You can also use a nut milk back and squeeze out the excess juice.
Don't allow the strawberry and sugar mixture to get too hot, as it could activate pectins and turn the mixture into jam.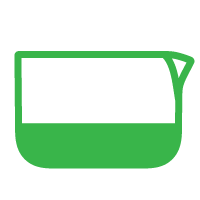 A few pieces of ice
2 fl oz (30mL) strawberry simple syrup
3 fl oz (45mL) milk of choice
1 oz (30g) whipped cream
Fill the cup with ice.
Pour the syrup over the ice.
Pour the matcha over the syrup and ice.
Pour the milk over the other ingredients in the cup.
Top with whipped cream.
When straining the strawberry solids, set a strainer over a cup and pour in a little at a time, shifting the solids around with a spoon until a good amount of liquid has seeped through. You can use the leftover solids in a smoothie or a strawberry compote.